The biggest brands work with Ordering.co
Increase your sales with our Ordering Suite and optimize your operations with our Delivery Automation Suite.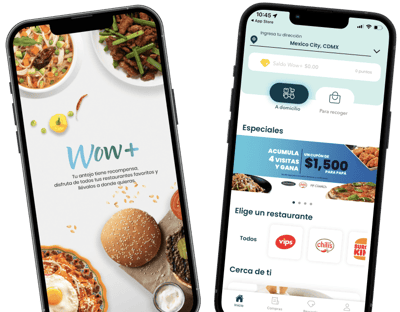 Download Wow+ Success Case PDF
Learn more about this big study case
We are so proud to present you with one of our biggest partners.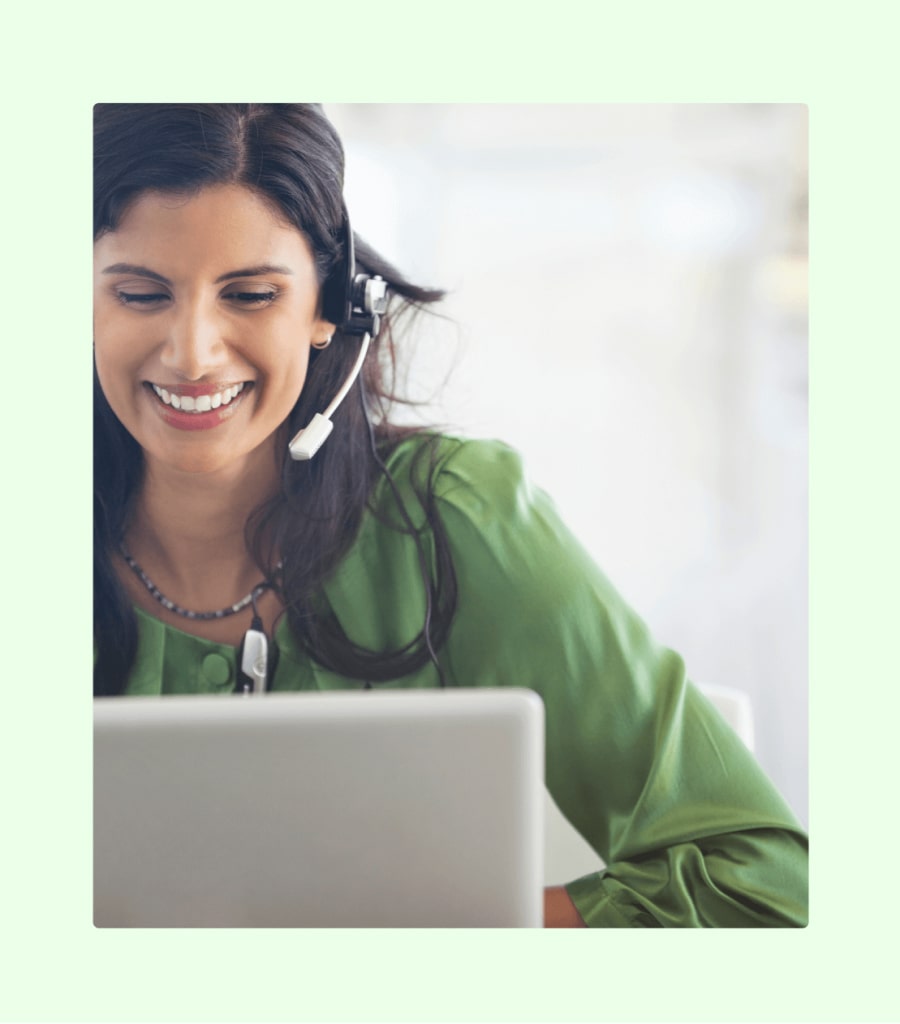 What is ?
Wow+ is the multi-brand marketplace app from the company "Alsea".
Alsea is one of the top 3 multi-brand restaurant operators.
Some of the restaurant chains that Alsea operates are Starbucks, Burger King, Vips, Domino's Pizza, Italianni's, Chili's, California Pizza Kitchen, P. F. Chang's, and The Cheesecake Factory.
Alsea reported revenues of US$1.7 billion for 2014. It operates more than +3,500 units of restaurant chains in Mexico, Spain, Chile, Argentina, Colombia, Brazil, The Netherlands & France and employs more than 60,000 people
Wow+ has been working for approximately 3 years using Ordering's technology, knowledge, experience, and intelligence.
An Omnichannel experience 100% focused on the customer
The most crucial factor for Wow+ success is to keep increasing its sales and satisfy the demand of thousands of hungry customers by improving its delivery operations.



App & Web Includes:

・Ordering Websites for each brand.
・Multi-brand Ordering Websites and apps.
・POS integrations.
・Marketing tools integrations.
・Enhanced security.
・Cash Wallet.
・Points Rewards.
・Coupons and Discounts.
・Advanced promotions.
・And everything customers need to come back.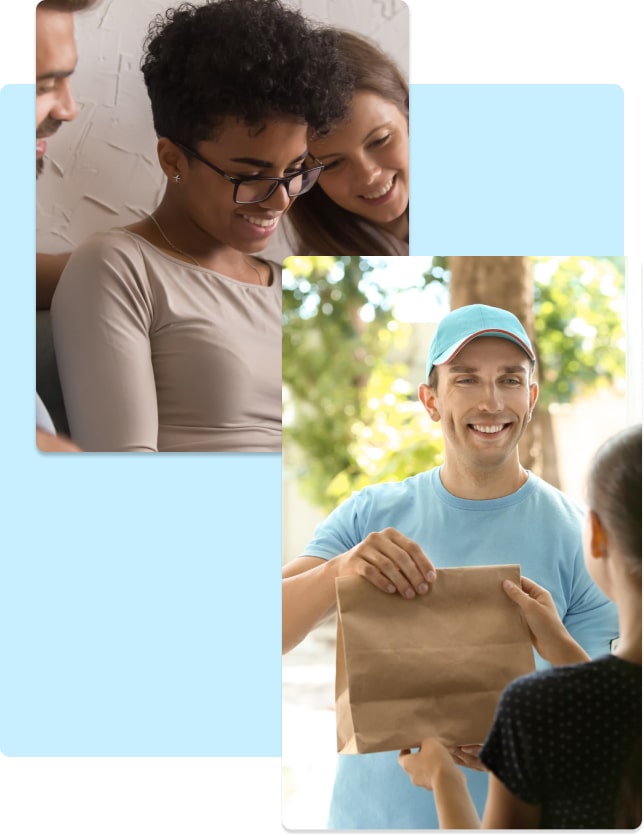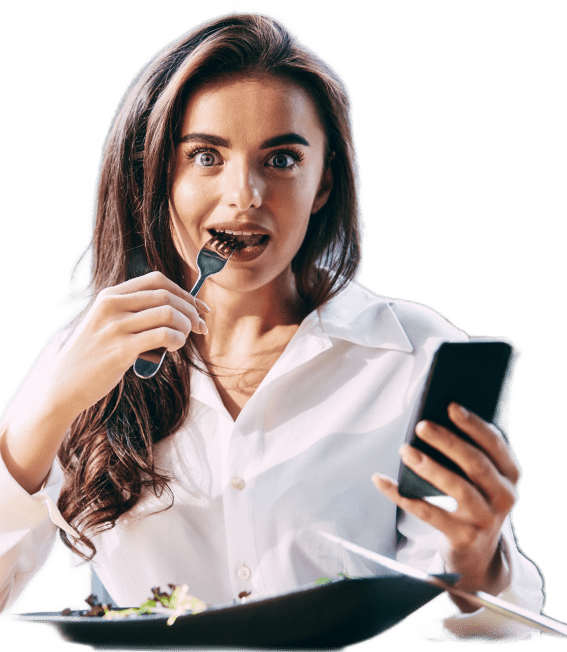 Alsea in numbers

18 National and International brands.

4,262 Locations.

70,872 Collaborators.

Millions of hungry customers.
Learn step by step how they keep adding
thousands of users day to day.

DOWNLOAD WOW+
Enter your app store to get the app.

CHOOSE
RESTAURANT
What are you craving for today? Choose from over 10 brands available.

ACCUMULATE WOW BALANCE
Get money on every purchase you make and save on future orders.


EARN
REWARDS
Use all your rewards to keep enjoying the tasteful offers we wow+ has.
ENJOY THE
BENEFITS
Enjoy and share the Wow+ experience.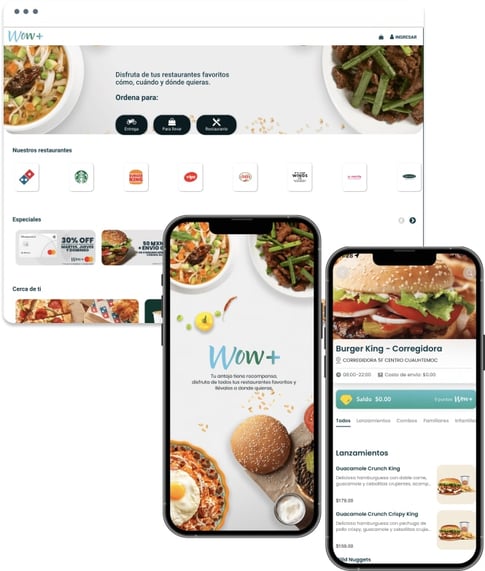 Ordering Website and Native Apps


uses the Ordering Website and Customer App to give everyone, anywhere, at any time, a chance to order from their thousands of products and their favorite brands.

Custom-made project for this huge enterprise with +4k locations. Performing with the best Ordering and Delivery technology.

Driver Apps and Delivery Automation

Thousands of daily deliveries are handled in

thanks to the Ordering.co technology.

The Driver App helps in-house and third-party drivers to follow routes, have access to quick chat, add proof of delivery, establish delivery times, send real-time tracking location to customers, and much more.

The Delivery Dashboard helps to get a complete picture of the entire delivery process.

The AI Delivery Automation technology developed by Ordering.co allows to auto-assign drivers according to the groups of stores created and multiple rules.
In rush hours the automation technology is like magic, if all the in-house drivers are busy, then our system would overflow orders to external delivery companies, that way more orders can be served.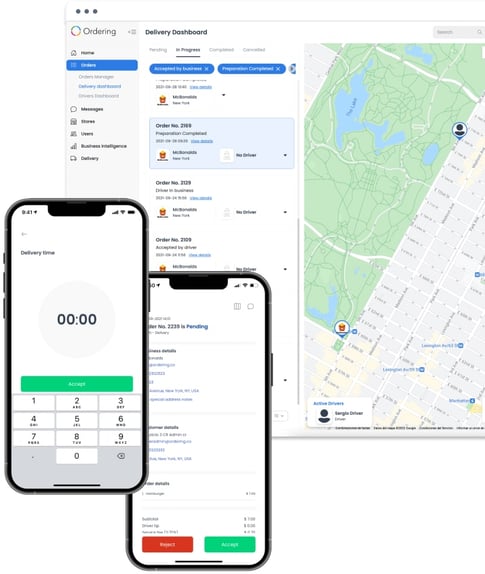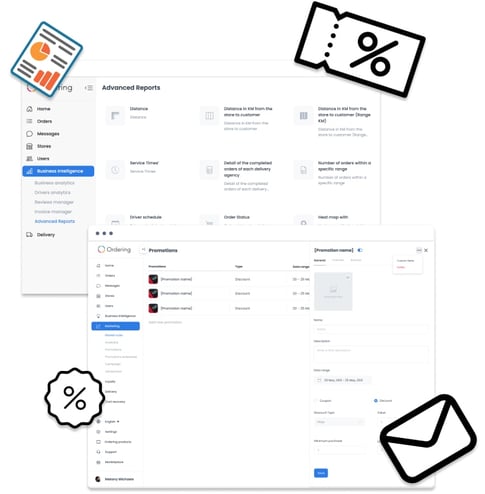 Marketing strategies made with smart data.


analyzes and understands data better than most companies.

Ordering.co offers enterprise ready reports that help to make smart decisions. The advanced promotions and marketing suites are game changers to increase sales.