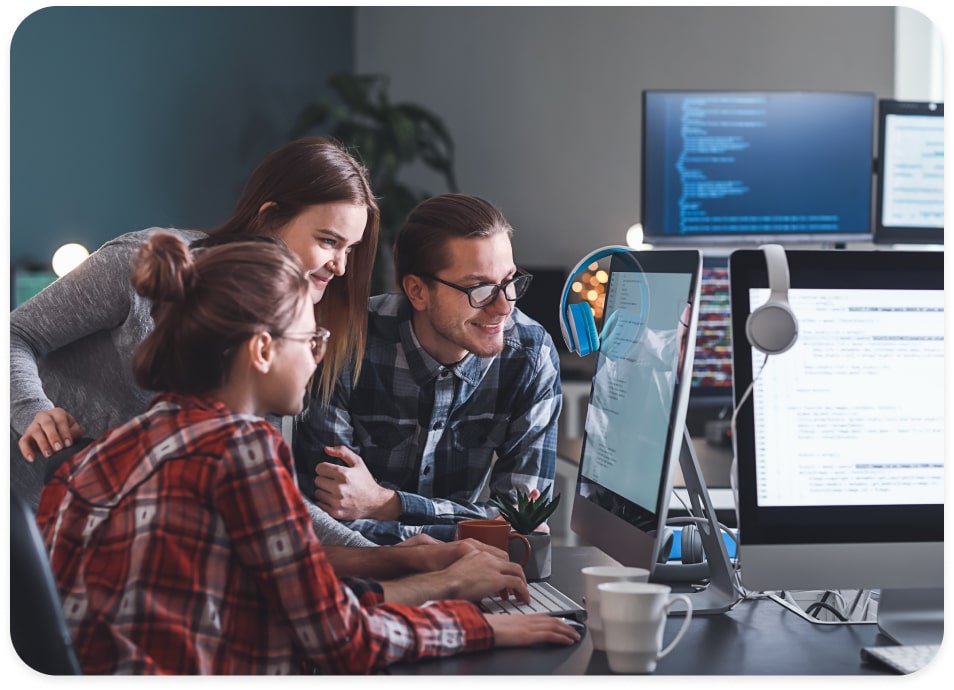 Terms & Conditions
Last updated: December 1st, 2022
Objective:
Establish the Scope of what the customer can expect from Ordering.
Establish the rules for using our services.
Describes Intellectual property rights to the content you find in our services.
Describe other legal rights you have and what to expect in case someone violates these terms.


Welcome aboard, Ordering is happy to have you as a client.
Bold summaries are provided for convenience only and are not legally binding. For complete details of your legal obligations, please read and understand the Terms of Service and any associated documents. By using Ordering or any of its services, you are agreeing to these terms. Be sure to check back for updates.

THE AGREEMENT: The use of this website and services on this website provided by Ordering, Inc. (hereinafter referred to as "Company") are subject to the following Terms & Conditions (hereinafter the "Agreement"), all parts and sub-parts of which are specifically incorporated by reference here. This Agreement shall govern the use of all pages on this website (hereinafter collectively referred to as "Website") and any services provided by or on this Website, Apps, Apis, and any other services provided by the company ("Services").

The "Effective date" of this Agreement is the date which is the earliest of (a) Customer's initial access to any Service (as defined below) through any online provisioning, registration, or order process or (b) the effective date of the first Order Form referencing this Agreement.

Our basic Software On-line platform and features "As is". If you are unsure about our services or system, please don't use the platform.


1.Definitions



The parties referred to in this Agreement shall be defined as follows:

a) Company, Us, We: The Company, as the creator, operator, and publisher of the Website makes the Website, and certain Services on it, available to users. Ordering Inc., Company, Us, We, Our, Ours, and other first-person pronouns will refer to the Company, as well as all employees and affiliates of the Company.

b) You, the User, the Client: You, as the user of the Website, will be referred to throughout this Agreement with second-person pronouns such as You, Your, Yours, or as User or Client.

c) Parties: Collectively, the parties to this Agreement (the Company and You) will be referred to as Parties.


2.Assent & Acceptance



The Company provides its service (as defined below) to You through its website located at www.ordering.co (the "Site"), subject to these Terms of Service agreement ("TOS").

By accepting this TOS or by accessing or using the Service or Site, You acknowledge that you have read, understood, and agree to be bound by this TOS. If You are entering into this TOS on behalf of a company or other legal entity, You represent that You have the authority to bind such entity and its affiliates to these TOS, in which case the terms "you" or "your" shall refer to such entity and its affiliates. If You do not have such authority, or if you do not agree with these TOS, You must not accept these TOS and may not use the Service.

The Company may change this TOS from time to time without prior notice. You can review the most current version of this TOS at any time at www.ordering.co. The revised terms and conditions will become effective upon posting, and if You use the Service after that date, we will treat your use as acceptance of the revised terms and conditions. If any change to this TOS is not acceptable to you. Your only remedy is to stop accessing and using the Service.
The user acknowledges and agrees to our Privacy Policy available at https://ordering.co/privacy-policy/.
3.Age Restriction



You must be at least 18 (eighteen) years of age to use this Website or any Services contained herein. By using this Website, You represent and warrant that You are at least 18 years of age and may legally agree to this Agreement. The Company assumes no responsibility or liability for any misrepresentation of Your age.
4.License to use website



The Company may provide You with certain information as a result of Your use of the Website or Services. Such information may include but is not limited to, documentation, data, or information developed by the Company, and other materials which may assist in Your use of the Website or Services ("Company Materials"). Subject to this Agreement, the Company grants You a non-exclusive, limited, non-transferable, and revocable license to use the Company Materials solely in connection with Your use of the Website and Services. The Company Materials may not be used for any other purpose, and this license terminates upon Your cessation of use of the Website or Services or at the termination of this Agreement.
5.Intellectual property



You agree that the Website and all services provided by the Company are the property of the Company, including all copyrights, trademarks, trade secrets, patents, and other intellectual property ("Company IP"). You agree that the Company owns all rights, titles, and interests in and to the Company IP and that You will not use the Company IP for any unlawful or infringing purpose. Furthermore, you agree not to reproduce or distribute the Company IP in any way, including electronically or via registration of any new trademarks, trade names, service marks, or Uniform Resource Locators (URLs), without express written permission from the Company.

a) Customer, from time to time, may submit Feedback to The Company. The Company may freely use or exploit Feedback in connection with the Service. To the extent Customer submits Feedback, Customer hereby grants to The Company, if for any reason it is further needed, a perpetual, non-revocable, royalty-free worldwide license to use and/or incorporate such feedback into any product or service at any time at the sole discretion of The Company.

b) Trademark: "Ordering" and Ordering's various logos used or displayed on the Service are trademarks of Ordering and you may only use these trademarks or logos for promotional purposes to identify yourself as a customer or user of the Ordering products and services provided. You do not attempt to claim ownership of the marks by incorporating any of them within your names or offerings.

Logos, brands, names, and other information shown on this site from other companies and websites are for demonstration purposes only. They do not involve Ordering with any of them directly or indirectly. Any other brand or business mentioned. Ordering will always remove any information or content on ordering.co from any other sites or businesses as per request in less than five working days. To consider as a valid request, an email must be sent to sales@ordering.co.
6.User obligations



As a user of the Website or Services, You may be asked to register with Us. When You do so, You will choose a user identifier, which may be Your email address or another term, as well as a password. You may also provide personal information, including, but not limited to, Your name, mobile phone, and email. You are responsible for ensuring the accuracy of this information. This identifying information will enable You to use the Website and Services. You must not share such identifying information with any third party, and if You discover that Your identifying information has been compromised, You agree to notify Us immediately in writing. An email notification will suffice. You are responsible for maintaining the safety and security of Your identifying information, as well as keeping Us apprised of any changes to Your identifying information. Providing false or inaccurate information, or using the Website or Services to further fraud or unlawful activity, is grounds for immediate termination of this Agreement.
7.Acceptable use



You agree not to use the Website or Services for any unlawful purpose or any purpose prohibited under this clause. You agree not to use the Website or Services in any way that could damage the Website, Services, or general business of the Company.

a) You further agree not to use the Website or Services:
I) To harass, abuse, or threaten others or otherwise violate any person's legal rights;

II) To violate any intellectual property rights of the Company or any third party;

III) To upload or otherwise disseminate any computer viruses or other software that may damage the property of another;

IV) To perpetrate any fraud;

V) To engage in or create any unlawful gambling, sweepstakes, or pyramid scheme;

VI) To publish or distribute any obscene or defamatory material;

VII) To publish or distribute any material that incites violence, hate, or discrimination towards any group;

VIII) To unlawfully gather information about others.

b) The Community standards apply to all businesses and negotiations. We all like to be treated as persons, and we always try our best to treat our customers in the best way possible.
If you violate the community standards, you will normally receive a warning and may have your account restricted for a repeat offense.
The restrictions will normally be short-term, with the length of the ban relating to the severity of the offense.
The Company may provide or deny service to any person or company. The Company is not responsible for any payments spent on the project by this person or company.

c) You shall not modify, adapt or hack the Service to falsely imply any sponsorship or association with Ordering, or otherwise attempt to gain unauthorized access to the Service or its related systems or networks.
You are responsible for all information, data, text, messages, or other materials that You post or otherwise transmit via the Service. Furthermore, you are responsible for maintaining the confidentiality of your login and account and are fully responsible for any activities that occur under your login or account. You agree and acknowledge that your login may only be used by one (1) person – a single login shared by multiple people is not permitted. You may create separate logins for as many people as your plan allows. Ordering reserves the right to access any or all of your accounts to respond to your requests for technical support.

You acknowledge that this TOS is a contract between You and Ordering, even though it is electronic and is not physically signed by you and Ordering. It governs your use of the Service and takes the place of any prior agreements between You and Ordering.
It is the sole responsibility of the Customer to ensure that the Customer Content is complete, accurate, current, legal, and decent, reflecting the true state and features of the displayed information. The Customer acknowledges that he/she owns the displayed information or has the legal right to display the information and Customer Content on the Customer Websites.

The Customer is responsible for ensuring that his/her Customer Website complies with local law. The Customer is responsible for drafting the terms of use and privacy policy for his/her Customer Website. The Customer is also responsible for drafting the privacy policy for his/her Customer Website. The Customer Web site's privacy policy must contain terms that are at least as protective of a user's privacy as those contained in this Agreement.
The Customer agrees that we shall not take any responsibility for comments and reviews posted on the Customer Websites by Users or imported from third parties sources. We shall not be liable to the Customer should the review turn out to be injurious to the Customer, give rise to any claim, or cause loss or damage to the Customer.

If the Customer operates in a similar business to ours, we reserve the right to refuse to offer our Services to them.


8.Privacy information



Through Your Use of the Website and Services, You may provide Us with certain information. By using the Website or the Services, You authorize the Company to use Your information in the United States and any other country where We may operate.

a) Information We May Collect or Receive: When You register for an account, You provide Us with a valid email address and may provide Us with additional information, such as Your name or billing information. Depending on how You use Our Website or Services, We may also receive information from external applications that You use to access Our Website, or We may receive information through various web technologies, such as cookies, log files, clear gifs, web beacons, or others.

b) How We Use Information: We use the information gathered from You to ensure Your continued good experience on Our website, including through email communication. We may also track certain aspects of the passive information received to improve Our marketing and analytics, and for this, We may work with third-party providers.

c) How You Can Protect Your Information: If You would like to disable Our access to any passive information We receive from the use of various technologies, You may choose to disable cookies in Your web browser. Please be aware that the Company will still receive information about You that You have provided, such as Your email address.


9.Sales to third parties



The Company may sell goods or services or allow third parties to sell goods or services on the Website. The Company undertakes to be as accurate as possible with all information regarding the goods and services, including product descriptions and images. However, the Company does not guarantee the accuracy or reliability of any product information, and You acknowledge and agree that You purchase such products at Your own risk.


10.Subscription term, fees & payment



a) Subscription term and Renewals. Unless otherwise specified on the applicable Order Form, each Subscription Term will automatically renew for

Monthly subscriptions: an additional 30 days.
Yearly subscriptions: an additional 365 days.
Unless either party gives the other written notice of termination at least seven (7) days before the expiration of the then-current Subscription Term.
b) Fees and Payments. All fees are outlined in the applicable Order Form and will be paid by the Customer in advance for the month to cover, the day of invoice.

The account owner will receive an email receipt for each credit card charge.
c) Payment. You agree to ensure payment for any items You may purchase from Us, and You acknowledge and affirm that prices are subject to change.

d) Recurring Billing Authorization. By providing Credit Card information and agreeing to purchase any Services, Customer hereby authorizes The Company (or its designee) to automatically charge Customer's Credit Card on the same date of each calendar month.

Ordering uses a third-party intermediary to manage credit card processing. This intermediary is not permitted to use your billing information except to process your credit card information for Ordering.

The Customer agrees to a contract agreement with us, he/she agrees to us, or our third-party service providers, storing his/her payment card information. The Customer expressly agrees that we are authorized to charge him/her (i) a fee for any applicable Services billed on a monthly or yearly basis, (ii) any other fees for Services he/she may purchase, and (iii) any applicable taxes in connection with his/her use of the Services to the payment card he/she provides and to reimburse us for all collection costs and interest for any overdue amounts.

If the payment card the Customer provides expires or fails to make the payment and he/she does not provide new payment card information or cancel his/her account, the Customer authorizes us to continue billing him/her, and he/she agrees to remain responsible for any uncollected fees.

All fees shall be paid in U.S. dollars.

e) Foreign Transaction Fees. Customer acknowledges that for certain Credit Cards, the issuer of Customer's Credit Card may charge a foreign transaction fee or other charges

f) Past Due Invoices. If Customer's account is twenty-four (24) days or more overdue, in addition to any of its other rights or remedies (including but not limited to any termination rights set forth herein), The Company reserves the right to suspend Customer's access to the applicable Service (and any related services) without liability to Customer until such amounts are paid in full
g) Downgrade. Downgrading your account may cause the loss of features or capacity of your account. Ordering does not accept any liability for such loss.

h) Price Change. Prices of all Services, including but not limited to monthly fees to the Service, are subject to change upon 30 days notice from us. Active subscriptions price won't change unless you want to. Such notice may be provided at any time. Also, special pricing may apply for customers with an exceptionally high number of end-users or an unusually high monthly usage of the Service.

i) Free memberships, offers, and trials. Ordering may offer free memberships, offers, and trial subscriptions at its sole discretion. If we provide you Services or Software for free or for trial purposes, such access is governed by these Terms. At any time before or during the free or trial period, Ordering may, in its sole discretion, terminate the free or trial access without prior notice and any liability to you, to the extent permitted under applicable law, for any reason, including to prevent abuse of the free or trial access. After thecfree trial period expires, you'll get automatically charged according to the package you selected.

j) If you are not satisfied with our services, you may ask for a refund. We offer a 15 day money-back guarantee from the day you signed up.

k) One-Time Payment Packages: No longer offered but still covered by these Terms and conditions.

The One-time Payment is buying the Limited License of a product/system as it is at the time of purchase. We offer 6 months of updates (within the same version)

One-time Payment packages only include 6 Months of Updates & Support. After these 6 months, you'll have to acquire one of our packages for more support & updates.

The One-time packages are restricted to its version, meaning that if you bought a version-A one-time payment package, You can use Version-A as long as you want. Deprecated third-party software might affect your actual Version functionality, Ordering is not liable for any issues. If you want to upgrade to Version-B or better, updates, releases, improvements, and fixes. You'll have to upgrade to a new package. Request a quote when needed.


11.Accept and Reject Subscription-return policy



We reserve the right to reject or cancel an order for any reason, including errors or omissions in the information. You provide to Us. If We do so after payment has been processed, We will issue a refund to You in the amount of the purchase price. We also may request additional information from You before confirming a sale, and We reserve the right to place any additional restrictions on the sale of any of Our products. For the sale of digital products, We will charge Your credit or debit card when the product is made available to You for digital use and/or download.

Subscriptions and Refund. We offer a money-back guarantee on our packages when purchased at regular price within 14 calendar days after purchase. To get a refund, please contact sales@ordering.co – The money-back guarantee does not apply to any custom work and does not apply to any special project offered outside our fixed plans. The custom design is not covered by the money-back guarantee. The upload for Apps done by the seller is not covered by the money-back guarantee. By accepting these terms and conditions, the buyer is accepting these conditions and understands the costs involved.

Past 14- calendar days, The Company does not provide refunds or credits on any plan.

Customization Payments and Refunds: Our policy lasts 1 day. The request for customization form submitted by you should provide all the information to develop a project according to your needs. We encourage you to review the quote prior to confirmation and payment.

We can't offer you a refund or exchange after payment. Our Customization Team starts working on Planning, and Development after confirmation. Then, we can't take back the time already invested in your paid work.

To be eligible for a return, you must write us at sales@ordering.co requesting a refund and a cancellation of your customization request. To complete your return, we require a receipt or proof of purchase.

Past the 1-day period. No matter what the reason is, The Company does not provide refunds for any custom work, apps purchase, custom invoices, extensions, purchases on our marketplace, or any other service that we provide.

For any questions, concerns, or disputes, You agree to contact Us in a timely manner at the following: sales@ordering.co.

If You are unhappy with anything You have purchased on Our Website, You may do the following:

Customers can request a refund if they are not satisfied with any of our products and if the refund is not for a custom project by sending an email to sales@ordering.co.

Ordering has a zero-tolerance policy for chargebacks. Any customer who disputes a credit card payment that is found to be valid will be permanently banned from using the Service.
12.Reverse Engineering & Security



You agree not to undertake any of the following actions:

a) Reverse engineer, or attempt to reverse engineer or disassemble any code or software from or on the Website or Services;

b) Violate the security of the Website or Services through any unauthorized access, circumvention of encryption or other security tools, data mining or interference to any host, user or network.
13.Security



Ordering agrees to use commercially reasonable technical and organizational measures designed to prevent unauthorized access, use, alteration or disclosure of any Service or Customer Data. However, Ordering will have no responsibility for errors in transmission, unauthorized third-party access or other causes beyond The Company's control.


14.Indemnification



You agree to defend and indemnify the Company and any of its affiliates (if applicable) and hold Us harmless against any and all legal claims and demands, including reasonable attorney's fees, which may arise from or relate to Your use or misuse of the Website or Services, Your breach of this Agreement, or Your conduct or actions. You agree that the Company shall be able to select its own legal counsel and may participate in its own defense, if the Company wishes.
15.Spam Policy



You are strictly prohibited from using the Website or any of the Company's Services for illegal spam activities, including gathering email addresses and personal information from others or sending any mass commercial emails.
16.Third-party links & Content



The Company may occasionally post links to third-party websites or other services. You agree that the Company is not responsible or liable for any loss or damage caused as a result of Your use of any third-party services linked to Our Website.

The Services may support integrations with certain Third-Party Platforms. For the Services to communicate with such Third-Party Platforms, the Customer may be required to input credentials for the Services to access and receive relevant information from such Third-Party Platforms. By enabling the use of the Services with any Third-Party Platform and agreeing on their terms and conditions, Customer authorizes The Company to access Customer's accounts with such Third-Party Platform for the purposes described in this Agreement.

Ordering keeps adding integrations to provide you with the best options to select. We have a lot of partners that are delighted to work with you.

Ordering is always looking for best practices with third-party integrations. However, every which one has its own approach and API structures, and even though everyone is trying to have full compatibility with, we face some special requirements every once in a while.

Ordering is not responsible for third-party integrations. This includes policy and/or requirements updates for the operation or functioning of said integrations.

The previous also applies to any technical support for said integration.

Third-party software might deprecate or update their software. Hence, their procedures or APIs, then compatibility is compromised and might fully work.
Please consider this in your project. We will try to help as much as we can, but somehow there are limitations from third-party.
17.Modification & Variation



The Company may, from time to time and at any time without notice to You, modify this Agreement. You agree that the Company has the right to modify this Agreement or revise anything contained herein. You further agree that all modifications to this Agreement are in full force and effect immediately upon posting on the Website and that modifications or variations will replace any prior version of this agreement, unless prior versions are specifically referred to or incorporated into the latest modification or variation of this Agreement.

a) To the extent any part or sub-part of this Agreement is held ineffective or invalid by any court of law, You agree that the prior, effective version of this Agreement shall be considered enforceable and valid to the fullest extent.

b) You agree to routinely monitor this Agreement and refer to the Last Updated Date posted at the top of this Agreement to note modifications or variations. You further agree to clear Your cache when doing so to avoid accessing a prior version of this Agreement. You agree that Your continued use of the Website after any modifications to this Agreement is a manifestation of Your continued assent to this Agreement.

c) If You fail to monitor any modifications to or variations of this Agreement, You agree that such failure shall be considered an affirmative waiver of Your right to review the modified Agreement.
18.Entire Agreement



This Agreement constitutes the entire understanding between the Parties with respect to any and all use of this Website. This Agreement supersedes and replaces all prior or contemporaneous agreements or understandings, written or oral, regarding the use of this Website.

The support and service level availability terms described in the Security Policy, the Support Policy, and the SLA may be updated from time to time upon reasonable notice to the Customer to reflect process improvements or changing practices.
19.Service Interruptions



The Company may need to interrupt Your access to the Website to perform maintenance or emergency services on a scheduled or unscheduled basis. You agree that Your access to our services may be affected by unanticipated or unscheduled downtime, for any reason, but that the Company shall have no liability for any damage or loss caused as a result of such downtime.
20.Cancellation, Termination & Suspension



Either party may terminate this Agreement (including all related Order Forms) if the other party

(a) fails to cure any material breach of this Agreement (including a failure to pay fees) within twenty-four (24) days after written notice;

(b) The customer fills the Cancellation form and notifies The Company at least seven (7) days in advance.

All of your content may be deleted from the Service. This information cannot be recovered once your account is canceled. If you are subscribed to a Paid Plan, and You cancel the Service, your cancellation will take effect immediately, and you will not be charged again. If you are subscribed to a Paid Plan, and You stop paying for the Service, there will be a suspension of your account, and it will be reactivated once the payment is made.

If you are subscribed to a Paid Plan, and You stop paying for the Service, there will be a suspension of your account and will be reactivated once the payment is completed. If the account is suspended or inactive for more than six months, the account may be deleted.

If you are subscribed to a Paid Plan, and You stop paying the Service, there will be a suspension of your account and will be reactivated once the payments your cancellation will take effect immediately, and you will not be charged again.

Services may be terminated by us at any time, without penalty and notice, if the Customer fails to comply with any of the terms of this agreement.

The Customer agrees that we will not be liable to him/her or any third party for the termination of the Customer's access to the Service.

Services canceled at the Customer's request before the completion of the contract term are not subject to a refund.

Upon termination, we have the right to delete all data, files, or other information stored in the Customer's account. Customer acknowledges that the following termination, it will have no further access to any Customer Data input into any Service and that The Company may delete any such data as may have been stored by The Company at any time.
21.Limited warranty



You agree that Your use of the Website and Services is at Your sole and exclusive risk and that any Services provided by Us are on an "As Is" basis. The Company hereby expressly disclaims any and all express or implied warranties of any kind, including, but not limited to, the implied warranty of fitness for a particular purpose and the implied warranty of merchantability.

The Company makes no warranties that the Website or Services will meet Your needs or that the Website or Services will be uninterrupted, error-free, satisfactory quality, fitness for a particular purpose, non-infringement, compatibility, security, and accuracy. The Company also makes no warranties as to the reliability or accuracy of any information on the Website or obtained through the Services.

You agree that any damage that may occur to You, through Your computer system, or as a result of the loss of Your data from Your use of the Website or Services is Your sole responsibility and that the Company is not liable for any such damage or loss.
22.Limitation on Liability



The Company is not liable for any damages that may occur to You due to Your use of the Website or Services provided by the Company, to the fullest extent permitted by law. The maximum liability of the Company arising from or relating to this Agreement is limited to one hundred ($100) US Dollars or the amount You paid to the Company in the last six (6) months, whatever is lower.

This section applies to any and all claims by You, NEITHER PARTY (NOR ITS SUPPLIERS) SHALL HAVE ANY LIABILITY ARISING OUT OF OR RELATED TO THIS AGREEMENT FOR ANY LOSS OF USE, LOSS OF BUSINESS, OPPORTUNITY, LOST DATA, LOST PROFITS, FAILURE OF SECURITY MECHANISMS, INTERRUPTION OF BUSINESS, OR ANY INDIRECT, SPECIAL, INCIDENTAL, RELIANCE, OR CONSEQUENTIAL DAMAGES OF ANY KIND, EVEN IF INFORMED OF THE POSSIBILITY OF SUCH DAMAGES IN ADVANCE.

Nature of Claims and Failure of Essential Purpose. The parties agree that the waivers and limitations specified in this Section 22 apply regardless of the form of action, whether, in contact, tort (including negligence), strict liability, or otherwise, and will survive and apply even if any limited remedy specified in this Agreement is found to have failed of its essential purpose.

Neither party will be liable to the other for any delay or failure to perform any obligation under this Agreement (except for a failure to pay fees) if the delay or failure is due to unforeseen events that occur after the signing of this Agreement and that are beyond the reasonable control of such party, such as a strike, blockade, war, act of terrorism, riot, natural disaster, failure or diminishment of power or telecommunications or data networks or services, or refusal of a license by a government agency.

Nothing in this Agreement prevents The Company from disclosing Customer Data to the extent required by law, subpoenas, or court orders, but The Company will use commercially reasonable efforts to notify Customer where permitted to do so.
23.Governing Law



You are responsible for complying with applicable laws, rules, or regulations governing the export of the Service or any of its components.
Governing Law. These TOS shall be governed by the laws of the State of Delaware without regard to the principles of conflicts of law. You at this moment expressly agree to submit to the exclusive personal jurisdiction of the federal and state courts of the State of Delaware to resolve any dispute relating to your access to or use of the Service.
24.General Provisions



a) LANGUAGE: All communications made or notice given under this Agreement shall be in the English language.

b) JURISDICTION, VENUE & CHOICE OF LAW: Through Your use of the Website or Services, You agree that the laws of the State of Delaware shall govern any matter or dispute relating to or arising out of this Agreement, as well as any dispute of any kind that may arise between You and the Company, with the exception of its conflict of law provisions. In case any litigation specifically permitted under this Agreement is initiated, the Parties agree to submit to the personal jurisdiction of the state and federal courts of the following county: United States of America, Delaware. The Parties agree that this choice of law, venue, and jurisdiction provision is not permissive, but rather mandatory in nature. You hereby waive the right to any objection of venue, including assertion of the doctrine of forum non conveniens or similar doctrine.

c) ARBITRATION: In case of a dispute between the Parties relating to or arising out of this Agreement, the Parties shall first attempt to resolve the dispute personally and in good faith. If these personal resolution attempts fail, the Parties shall then submit the dispute to binding arbitration. The arbitration shall be conducted in the following county: United States of America. The arbitration shall be conducted by a single arbitrator, and such arbitrator shall have no authority to add parties, vary the provisions of this Agreement, award punitive damages, or certify a class. The arbitrator shall be bound by applicable and governing Federal law as well as the law of the following state: Delaware. Each Party shall pay their own costs and fees. Claims necessitating arbitration under this section include, but are not limited to: contract claims, tort claims, claims based on Federal and state law, and claims based on local laws, ordinances, statutes, or regulations. Intellectual property claims by the Company will not be subject to arbitration and may, as an exception to this sub-part, be litigated. The Parties, in agreement with this sub-part of this Agreement, waive any rights they may have to a jury trial in regard to arbitral claims.

d) WHAT IS CUSTOMIZATION?
Customization is an improvement, change, suggestion, idea, or anything that is NOT already developed in our script. It does not matter how important you think it is. As long as the feature achieves its goal, being 100% functional for the user and letting the user do what he has to do, it will not be considered a bug but as a customization.

This applies to any feature and also to the looks, for example:

- "I want the script to change the way of looking for restaurants."
- "I want to change the symbol of "$" to "€" = This can be done on the settings.
- "I want to change this image."
- "I want this block not to appear here but there."
- "I want to delete this feature" – "It takes no time to do it, just delete it."

e) LIMITATION OF BUSINESS ACTIVITY.
We do not own or manage Information on Customer Websites. We are a neutral venue allowing customers to display their information on Customer Websites. We do not take part in, or responsibility for any management issues. We are not a party to any contract.

We have not confirmed the accuracy and currency of Customer Content, and we do not warrant that the Customer Content is accurate and current. The Customer Content is provided and maintained directly by the Customer, and he/she takes sole responsibility for the accuracy and currency of it. We are in no way liable for loss or damage incurred due to any inaccuracies or misleading statements made in the Customer Content.

The display of information on Customer Websites does not constitute an endorsement or recommendation by us. We cannot guarantee nor be responsible for the condition of the information displayed on Customer Websites. Ordering will have no liability or responsibility concerning User interactions with any other User.

f) NO WAIVER: In the event that We fail to enforce any provision of this Agreement, this shall not constitute a waiver of any future enforcement of that provision or of any other provision. Waiver of any part or sub-part of this Agreement will not constitute a waiver of any other part or sub-part.

g) HEADINGS FOR CONVENIENCE ONLY: Headings of parts and sub-parts under this Agreement are for convenience and organization, only. Headings shall not affect the meaning of any provisions of this Agreement.

h) NO AGENCY, PARTNERSHIP, OR JOINT VENTURE: No agency, partnership, or joint venture has been created between the Parties as a result of this Agreement. No Party has any authority to bind the other to third parties.

i) FORCE MAJEURE: The Company is not liable for any failure to perform due to causes beyond its reasonable control including, but not limited to, acts of God, acts of civil authorities, acts of military authorities, riots, embargoes, acts of nature and natural disasters, and other acts which may be due to unforeseen circumstances.

j) Google Maps API Keys.

Each customer must have their own Google Maps API Keys; you need these for all the location features to work in your installation.

k) Support and Service Level Agreement
The Support is provided under The Company SLA, and Customers can upgrade the SLA under an additional contract.

l) Bugs or Error Fixes Guarantee
A bug produces unexpected results or causes a system to behave unexpectedly. In short, it is any behavior or result that a program or system gets but was not designed to do

Full Bug fixes (if it is a bug or error) for free ONLY when the files have not been modified by the customer. We will always do our best to fix it.
m) Do I need my Own Developer Account for Appstore & Google Play to upload my apps?

Yes, for the apps to be under your name, you will need your own Apple Developer & Google Play Developer Account. Charges from the Stores might apply.