About Alsea worldwide
Alsea, is a leading multi-brand restaurant operator in Latin America, and operates well-known chains such as Domino's Pizza, Starbucks, Burger King, Vips, PF Changs, The Cheesecake Factory, and others in various countries.

To enhance the customer experience across all their restaurants and channels, Alsea sought a scalable, secure, and customizable technology platform to serve as the foundation for their operations.

Partnering with Ordering.co, Alsea successfully revamped its loyalty program, improved its online ordering experience, and implemented efficient logistics solutions.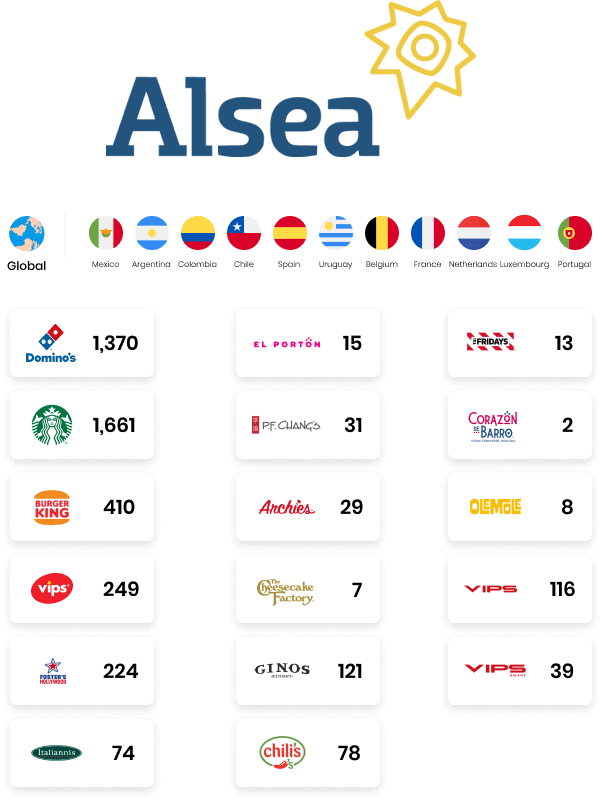 Challenges Encountred
Alsea faced several challenges in its quest to expand and enhance its customer experience:

One platform offering multiple channels for digital ordering and brand display

Integration of multiple points of sale for menu synchronization, branch creation, and product management.

Direct order injection into the point-of-sale system for streamlined operations and efficiency strategies

Rapid implementation to meet growing needs and stay competitive.

Seamless customer experience across call centers, apps, and websites.

Marketing and loyalty programs to boost sales and customer loyalty.
Solutions
Ordering.co provided Alsea with a comprehensive technology platform tailored to address their challenges:

Scalable, secure, and customizable solution for Alsea's restaurant chains

Seamless integration with multiple points of sale for efficient menu synchronization and management.

Seamless integration with multiple points of sale for efficient menu synchronization and management.

Direct order injection into Alsea's point of sale system for streamlined operations.

Rapid implementation of the technology platform to enhance customer experience and maintain competitiveness

Seamless multi-channel ordering experience across call centers, apps, and website

Loyalty program revamp, migrating and reaching a large customer base

Logistics solutions for delivery driver assignment and overflow orders.

Hybrid in-restaurant experiences with QR codes for discounts and promotions.
Results
The partnership between Alsea and Ordering.co resulted in significant improvements and achievements:
Enhanced customer satisfaction with seamless multi-channel experiences and revamped loyalty program.




Increased operational efficiency through streamlined order management and integration with multiple points of sale.


Rapid implementation of a technology platform for competitive agility.



Successful integration of logistics solutions, including auto-assignment of delivery drivers and overflow order management, with external partners.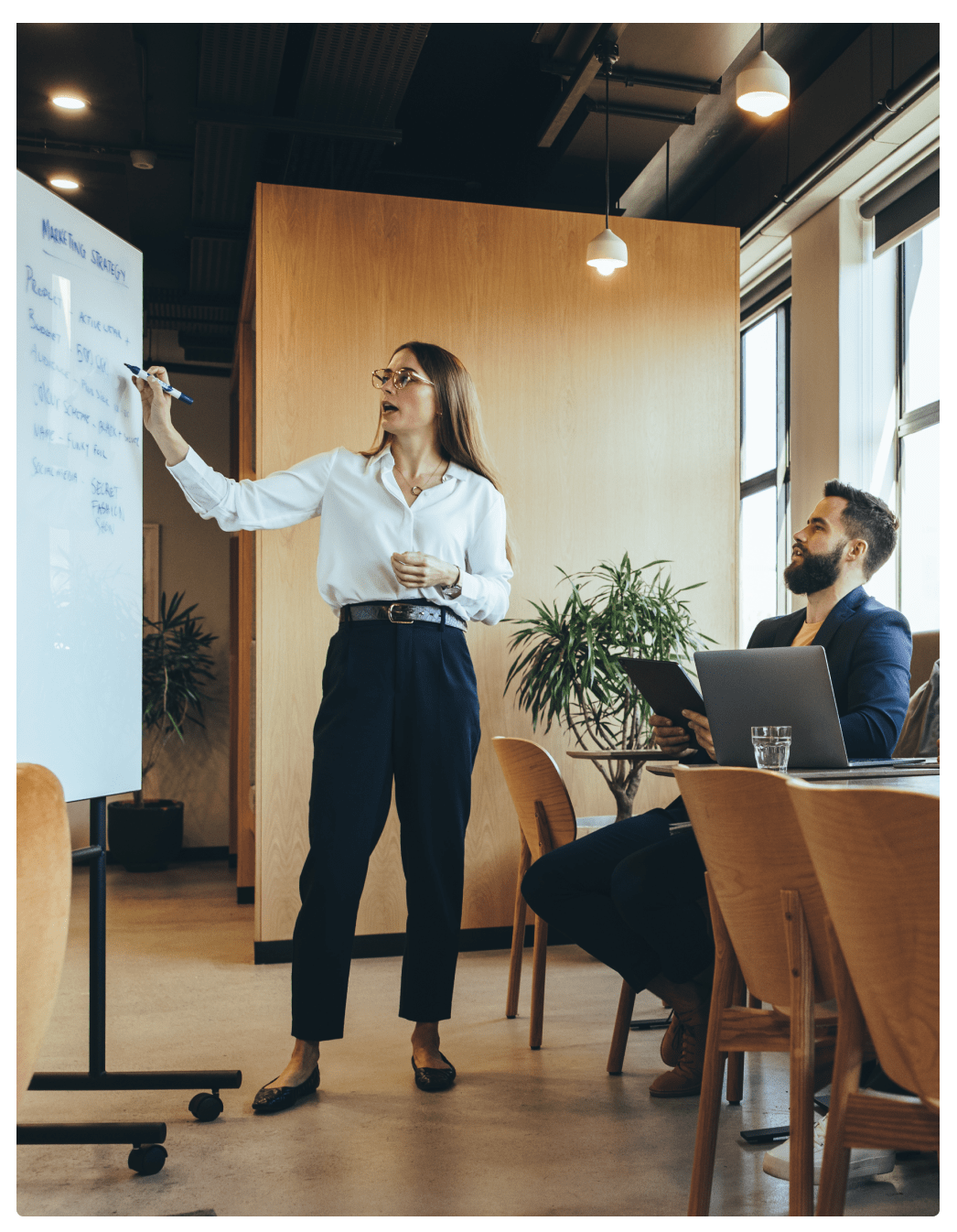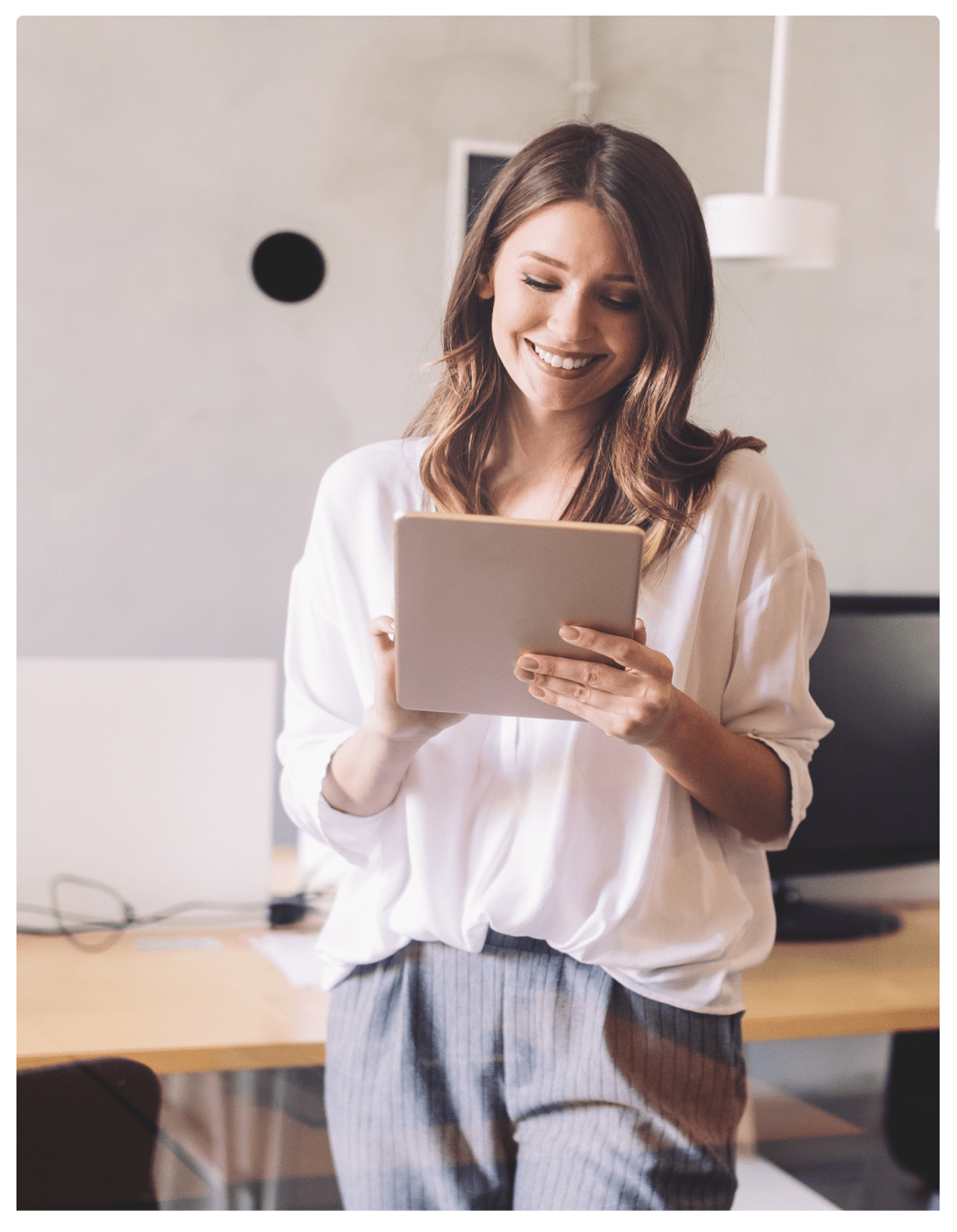 During the pandemic, Ordering.co played a critical role in Alsea's continued success, enabling the company to maintain sales and adapt to the challenges posed by the global crisis.

By leveraging Ordering.co's technology platform, Alsea managed to:
During the pandemic, the rapid transition to online sales and delivery for business continuity.


Adaptation to customer preferences with convenient online ordering and delivery.



Strengthened digital presence and customer engagement for brand loyalty and repeat business.
The technology used by Alsea Colombia
Table Ordering
Customers enjoy the convenience of being able to place and customize their orders right from the table, saving time and avoiding order errors.
In addition, establishments benefit by improving their operational efficiency, providing a higher quality service and collecting valuable data to optimize their offer and improve the customer experience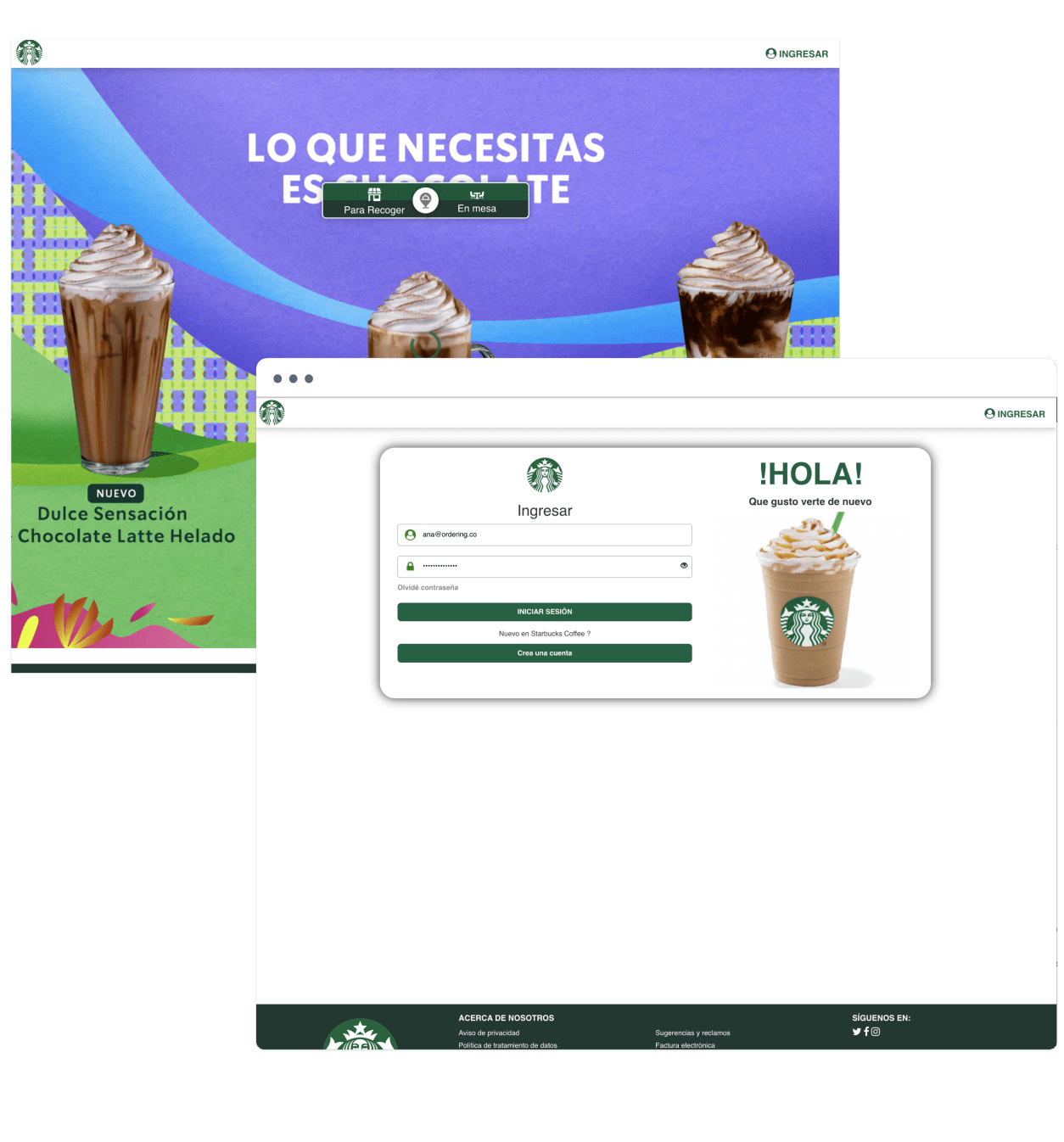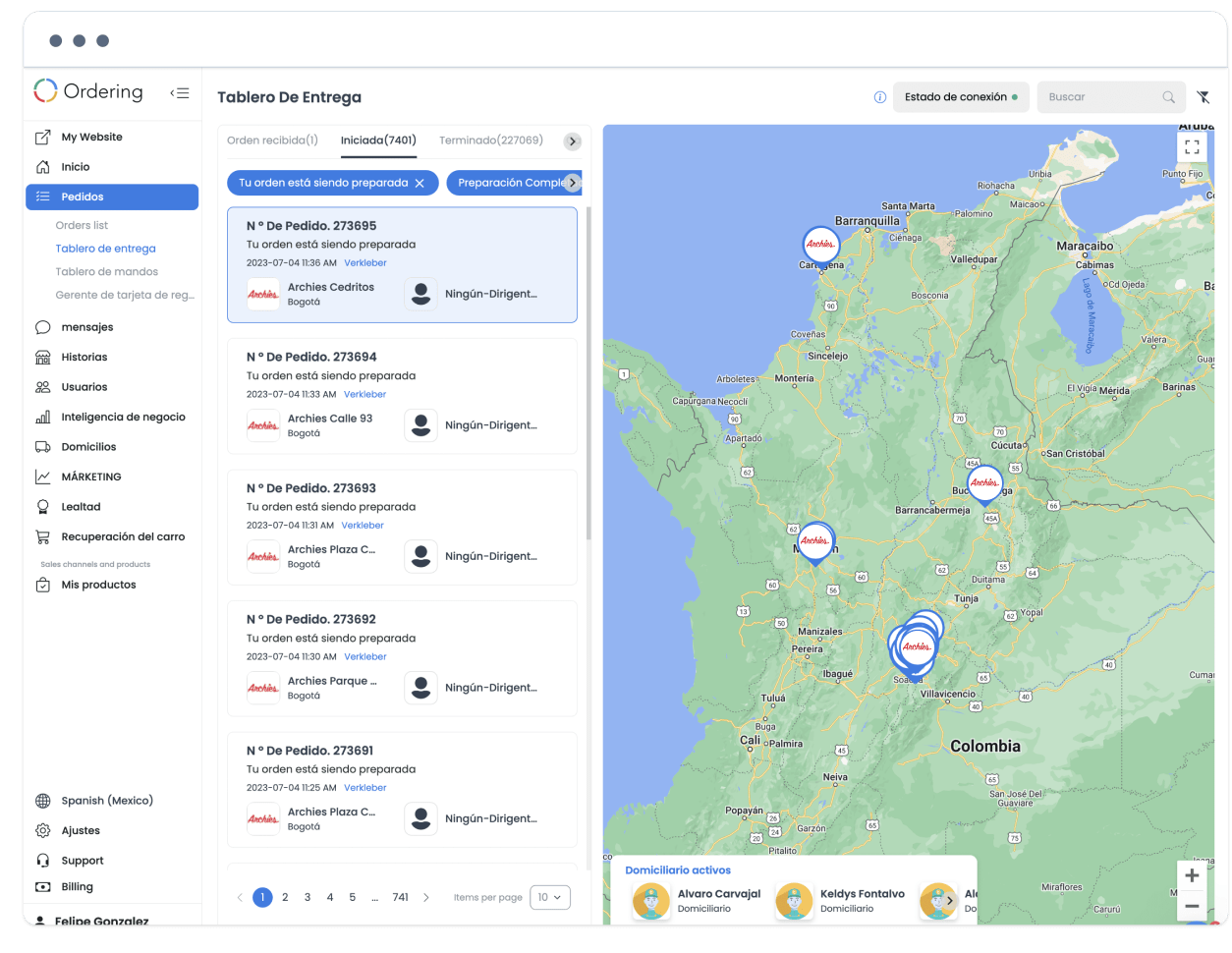 Delivery Dashboard
The best thing about using a delivery dashboard is the ability to have a complete and real-time view of all delivery operations. From one place, you can monitor the status of your orders, track the location of your drivers, and track overall performance.
This enables efficient management and informed decision-making to optimize routes, allocate resources effectively, and deliver a high-quality delivery experience.
In addition, instant communication and detailed reporting provide greater transparency and efficiency throughout the delivery chain, improving customer satisfaction and strengthening the company's reputation.
Advance Logistics
The advanced logistics system used by Alsea Colombia, under the Ordering.co brand, is a sophisticated solution that optimizes delivery operations to improve the customer experience. It incorporates advanced algorithms and real-time data to efficiently assign drivers and manage additional orders.
The system integrates with external delivery partners such as Uber Direct and Rappi to guarantee punctual and reliable deliveries. Alsea Colombia can streamline operations, reduce delivery times and improve efficiency by automating these logistics processes.
In short, the advanced logistics system plays a crucial role in improving Alsea Colombia's delivery services and maintaining customer satisfaction.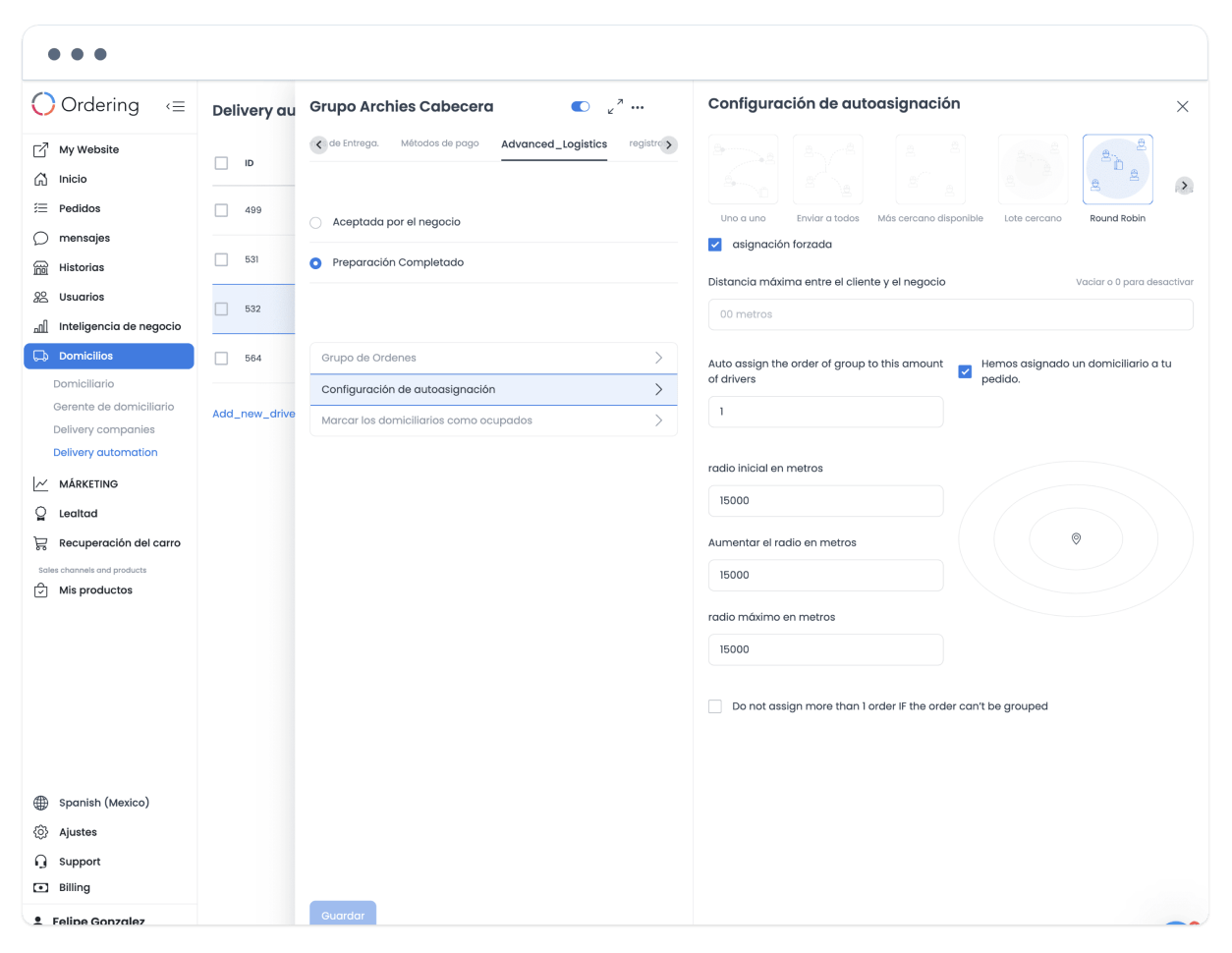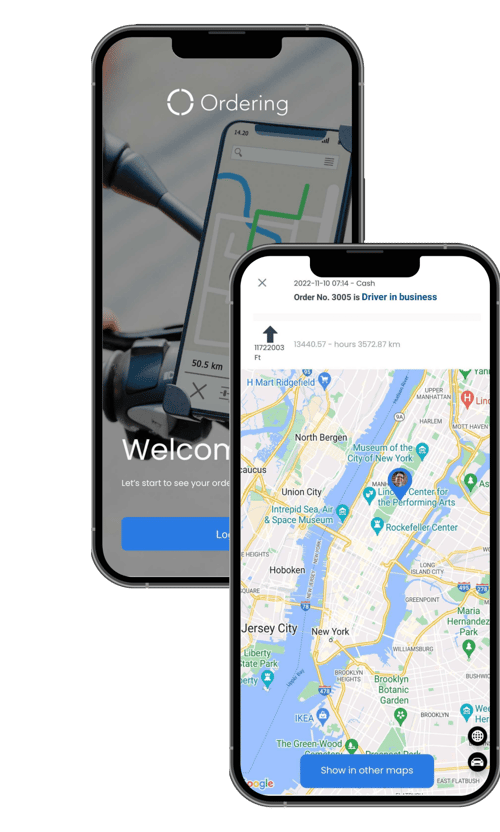 Driver App
Alsea Colombia's use of the driver application brings significant benefits, such as efficient order allocation, optimized routes, real-time communication, order tracking and analytics data.
These benefits contribute to improving the efficiency and quality of deliveries, resulting in a better experience for customers and higher overall satisfaction.
Ordering Dashboard
The Ordering Dashboard helps you have complete and real-time control of all activities related to order management.
From a single platform, you can monitor and manage order flow, track transactions, monitor inventory levels, and receive real-time updates on order status.
This gives businesses a complete view of their operations, allowing them to optimize efficiency, make informed decisions, and provide faster, more reliable service to their customers.
In addition, the online ordering dashboard also facilitates detailed reporting and analysis, allowing businesses to gain a better understanding of their performance and spot opportunities for improvement.
Overall, the ordering dashboard improves order management, productivity, and customer satisfaction.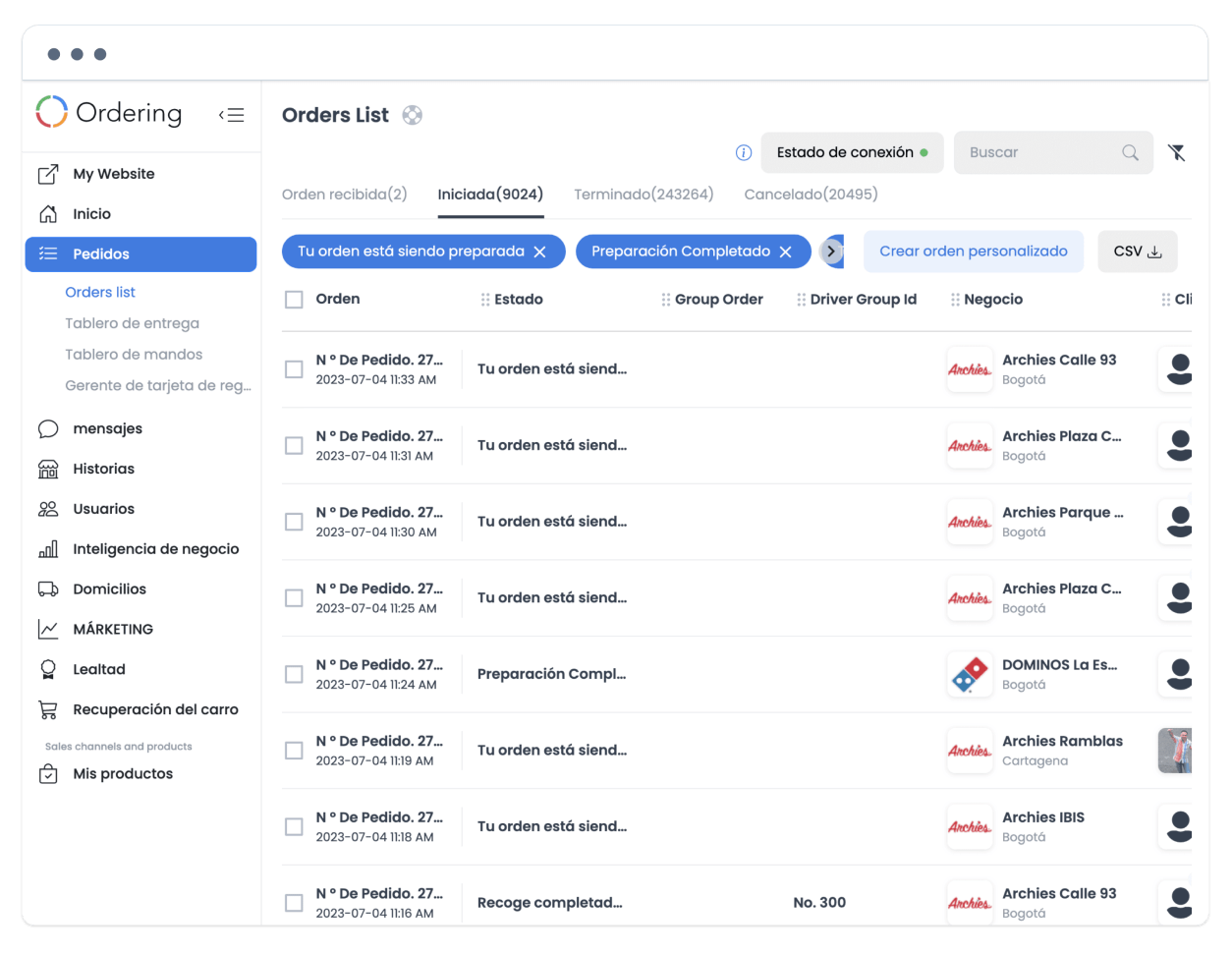 In conclusion,

the collaboration between Alsea and Ordering.co has proven to be highly efficient and fruitful.
Together, they achieved significant milestones in record time and enhanced customer satisfaction across all Alsea's restaurant chains.
The partnership has enabled Alsea to continue growing and meeting its digital needs, even in the face of unprecedented challenges posed by the pandemic.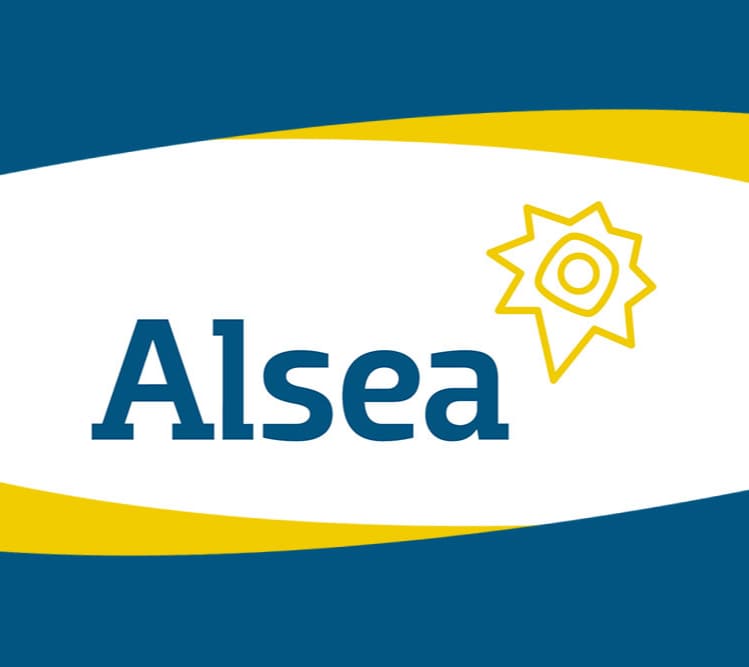 Start today with

Ordering
Try this all-in-one solution for free, understand if we are your perfect fit, and start growing.
No contracts · No credit card required · No strings attached