Empower Your Business with Stripe - Your Ultimate Payment Solution.
Facilitate a straightforward method for your business and customers to send and receive payments effortlessly.
Try this dynamic duo for free; no credit card is required.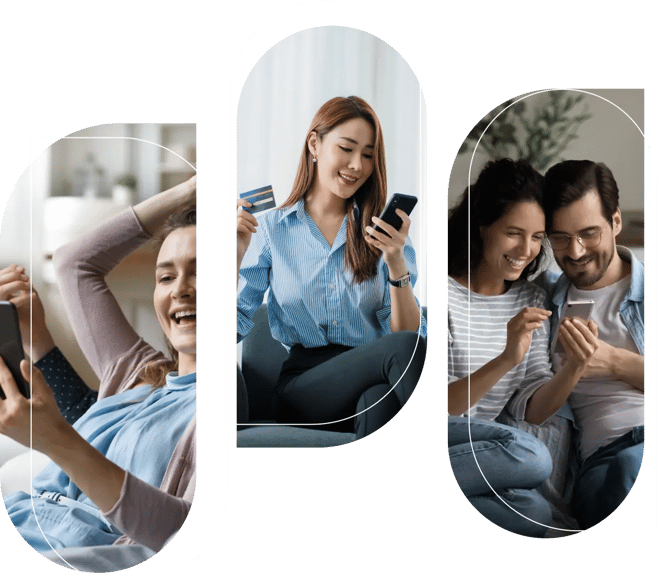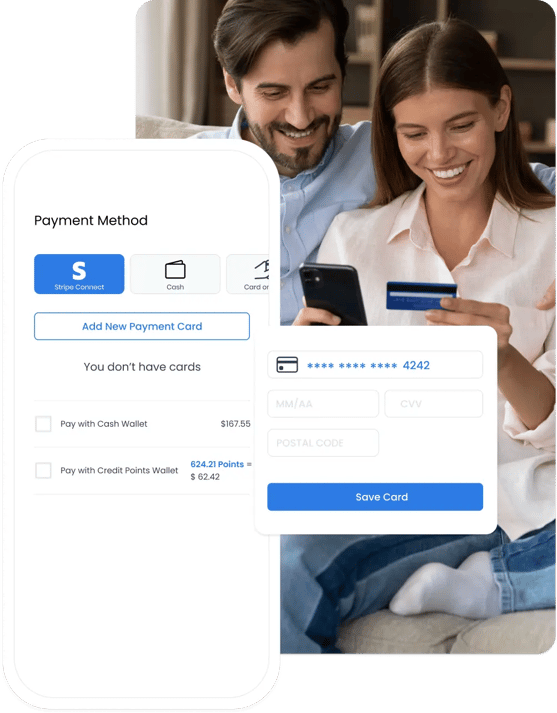 Seamless Card Payments - Our Main Objective
Lightning-Fast Transactions
Instant Payments with Stripe
Experience the speed and security of Stripe for seamless credit card transactions - our primary focus for a frictionless customer experience.

Diverse Payment Options
Connect to Over 100+ External Payment Gateways
Expand your payment horizons and cater to a broad audience by seamlessly integrating Ordering.co with Stripe.

Receive payments from customers or facilitate payment splits for businesses.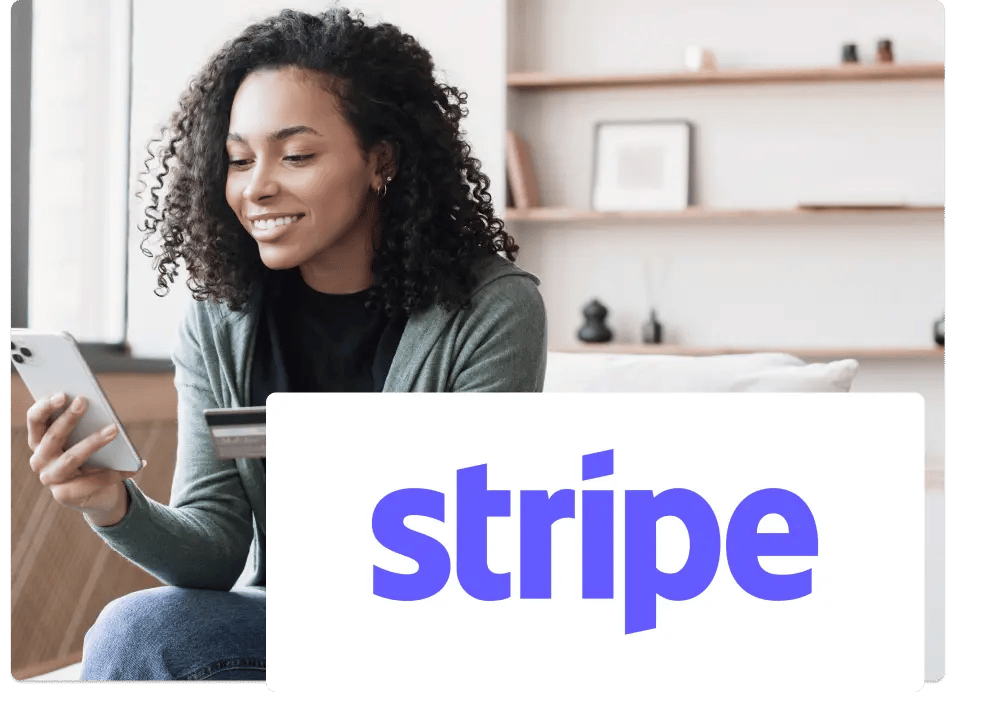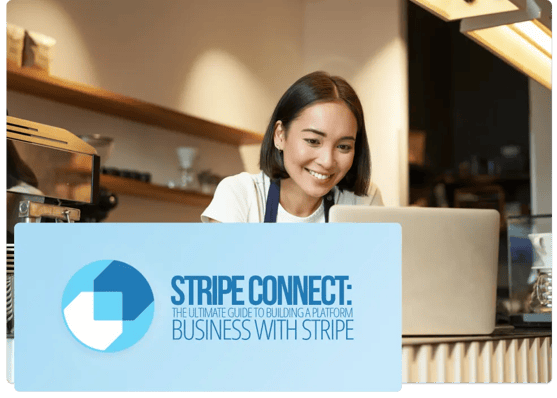 For Customers
Stripe payment allows your business to accept credit/debit cards directly in-store or on any online tool.

- Intuitive and easy to use.
- Secure.
- Fast and Reliable.
- Supported by all your Ordering products.
For Business
Stripe Connect gives your platform the easiest and out-of-the-box payment management among your platform and unlimited stores.

- Split payments.
- Streamlined onboarding process for sellers.
- Intuitive payment tracking for enhanced financial insights.
. Seamless fund distribution.

Stripe, in collaboration with your online ordering platform, offers an optimal synergy between technology and the customer experience.
Crafting an Exceptional Online Presence
Effortless Store Building
Intuitive Drag-and-Drop Builder
Craft a unique brand identity effortlessly with Ordering.co's intuitive store builder.

Build your business online presence.
100% customizable solution
Personalize your ordering website, customer apps, and all available tools with your unique touch, adjusting colors, imagery, and fonts effortlessly, even if you lack design skills.

Boost Sales with Apps
Apps Tailored for your company
Explore the Ordering Customer App for iOS & Android, designed to boost sales and enhance the customer experience.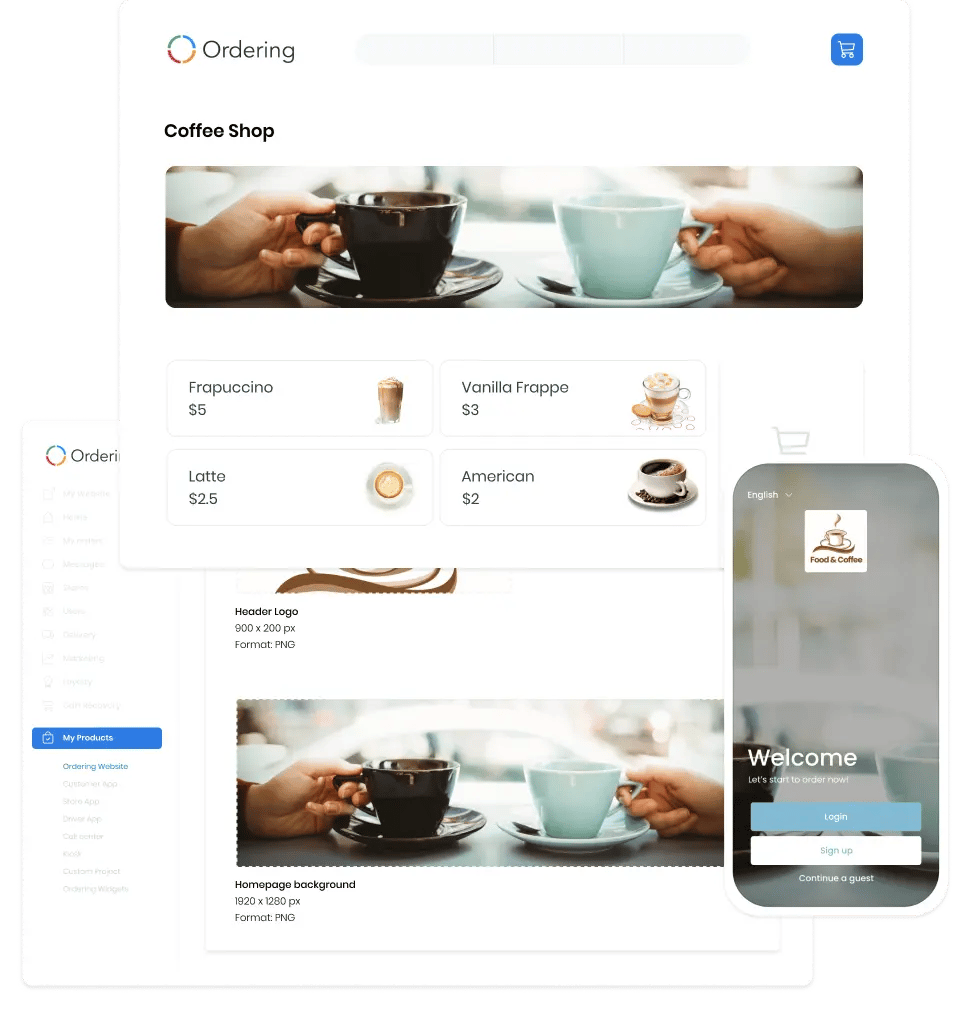 A Seamless Business Experience
Smart Shipping Solutions
Automate every step of your delivery solution
With Advanced Logistics, the solution takes care of every delivery so you can focus on your business growth.
Mobile Management
On-the-Go Control with Store App
Stay connected and manage your business from anywhere with the Ordering.co Mobile App.
Unified Inventory Management
Synced Inventory Across Channels
Never miss a sale - Ordering.co ensures your inventory is synchronized across all sales channels.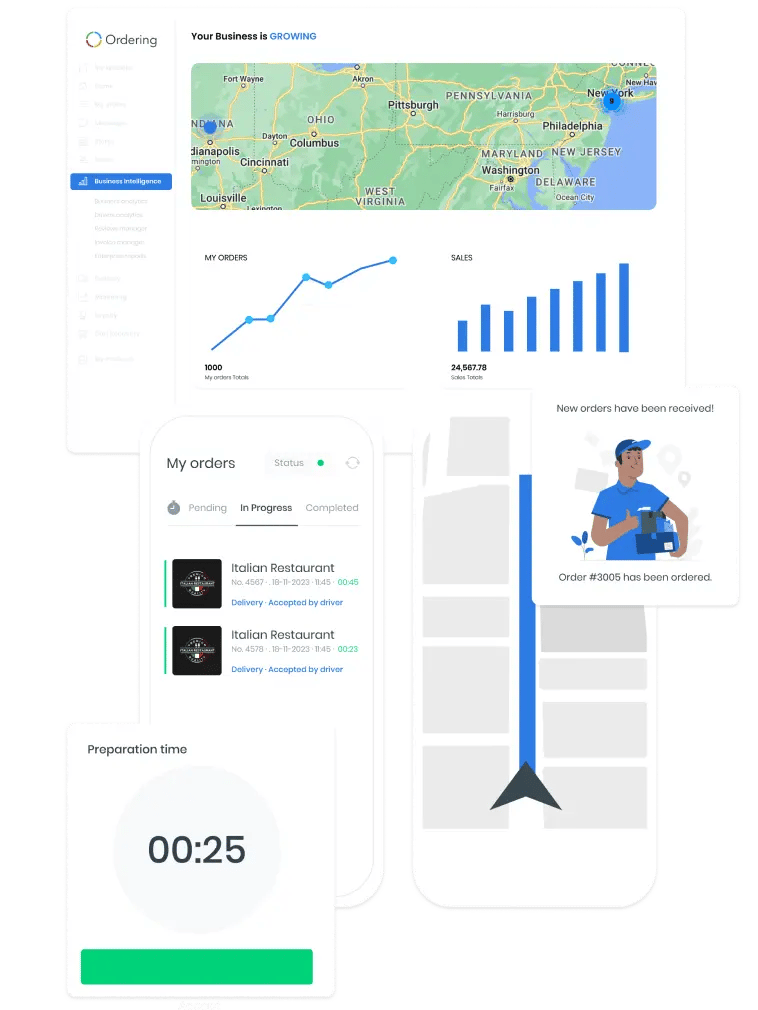 The Power of Card Payments - Ordering.co and Stripe
Unlock the Full Potential of Your Online Store

Our main objective is to provide a seamless and secure card payment experience, allowing you to focus on your passion while we handle the rest.
Start your Ordering.co and Stripe journey today and revolutionize your online business!