Enjoy all our live demos.
Focus on your business growth; we've got the tech.
Start with a guided Demo; we'll show you everything to start your business.
Management

Suite
Control every aspect of your business within a few clicks.
Ordering Dashboard & Store App

We've all the technology your business requires to grow directly from one place.
● Control incoming orders.
● Messages dashboard.
● Upload and share menus between stores.
● Add specific delivery zones by store.
● Own your users' data.
● Get reports to sustain your marketing strategies.
● Control your fleet.
● Connect third party-payment gateways, external drivers, services, features, and much more.
Get a meeting with our experts and get a live guided backend demo.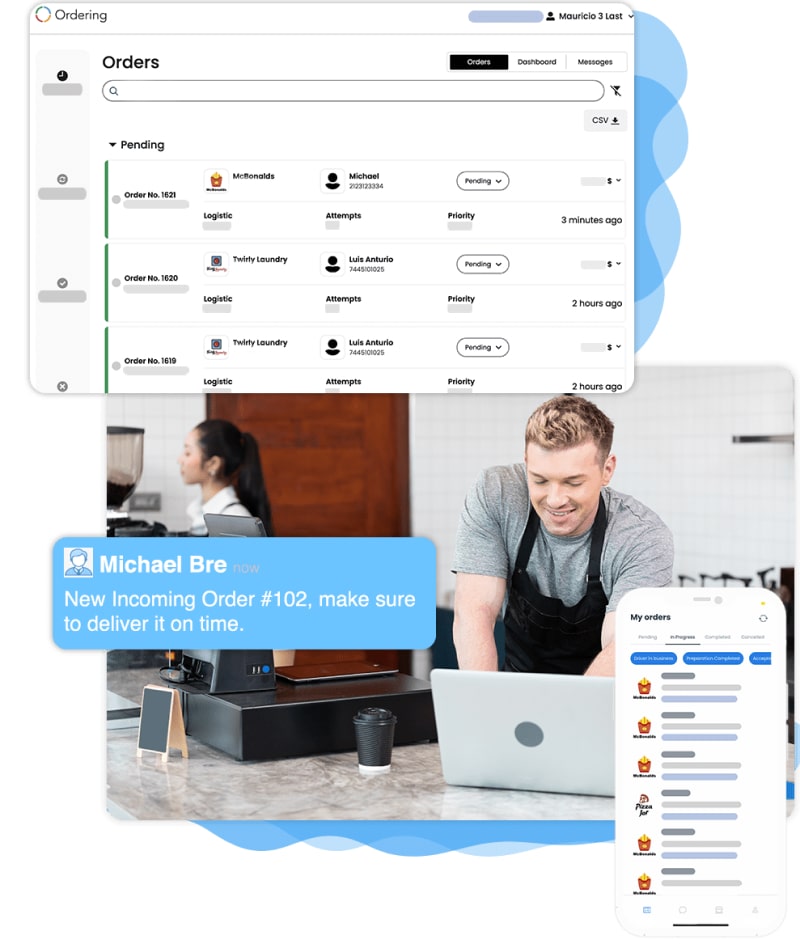 Store

App

Control all incoming orders, assign drivers, review proof of delivery, and everything from your mobile device.

Looking for more information regarding our back-end functionalities?
We are 100% ready to give you a one-on-one guided demo with our experts and get you to know how everything works.
Try login using these credentials.
Project

: demosv5


Email

: business@ordering.co


Password

: business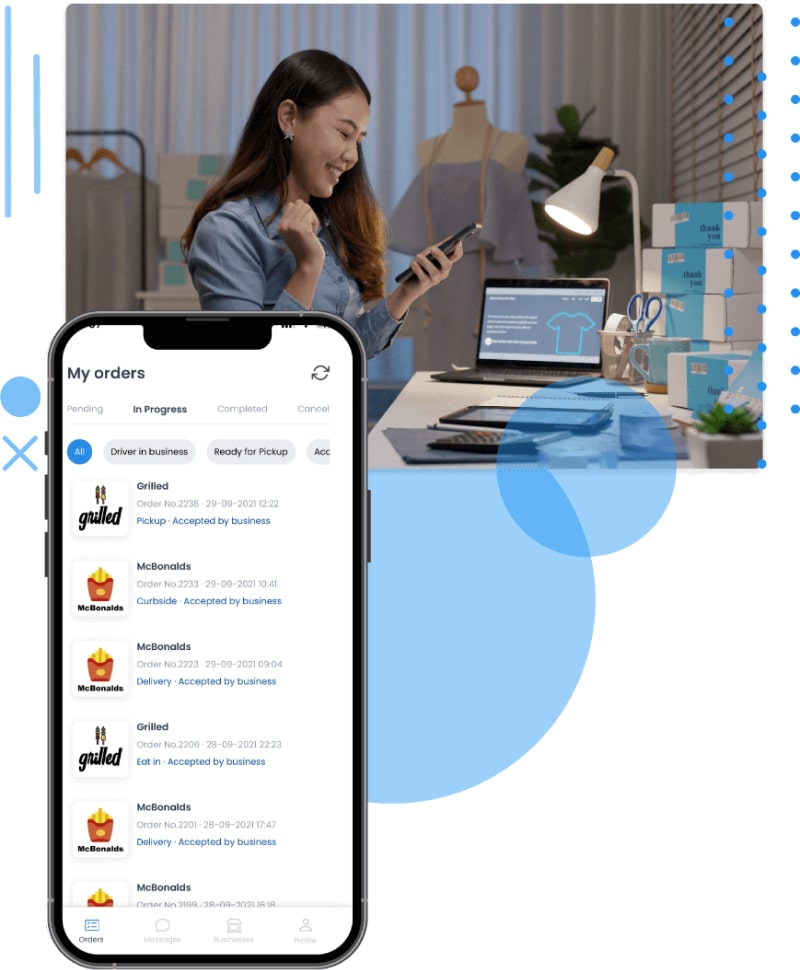 Delivery Suite

·
Deliver anything, anywhere, effortlessly.
Driver

App



Your driver's best companion will guarantee every order to be delivered on time.
Try login using these credentials.
Project

: demosv5


Email

: driver@ordering.co


Password

: driver123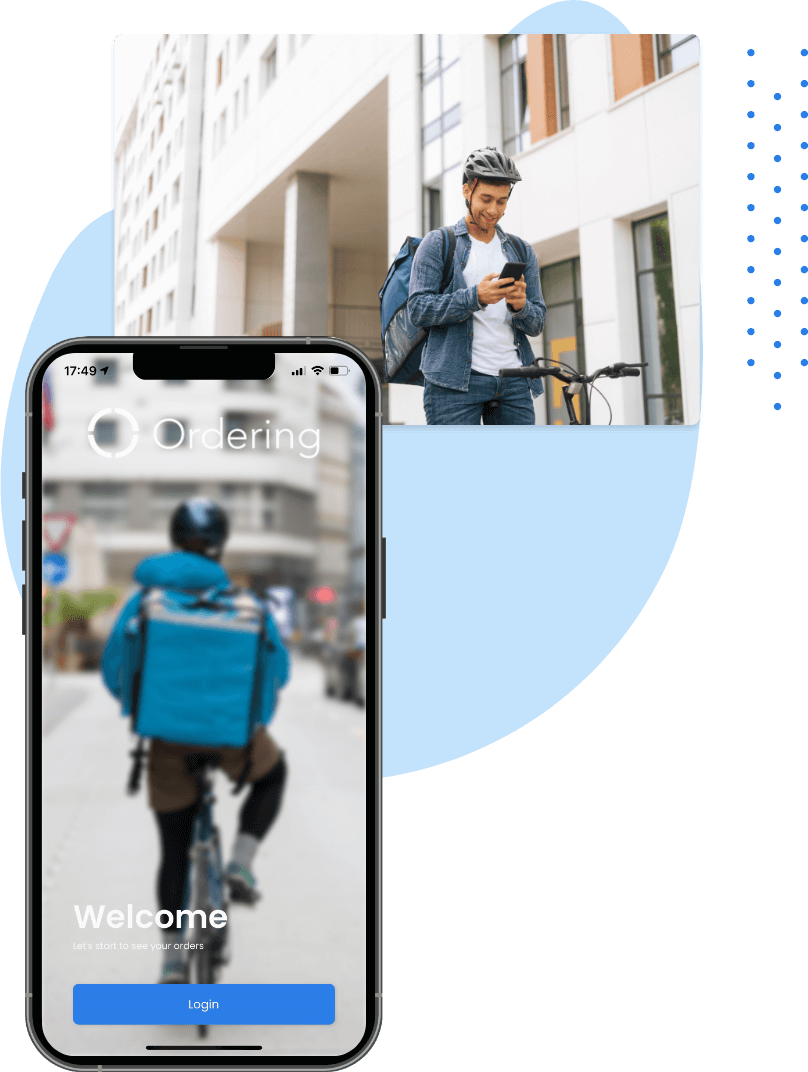 Advanced Logistics



Delivery Automation for your business
‣

Set up parameters on which your orders will get assigned
‣

Automate your process
‣

Drivers Group filtered by Payment Method
‣

3rd Party Logistics Companies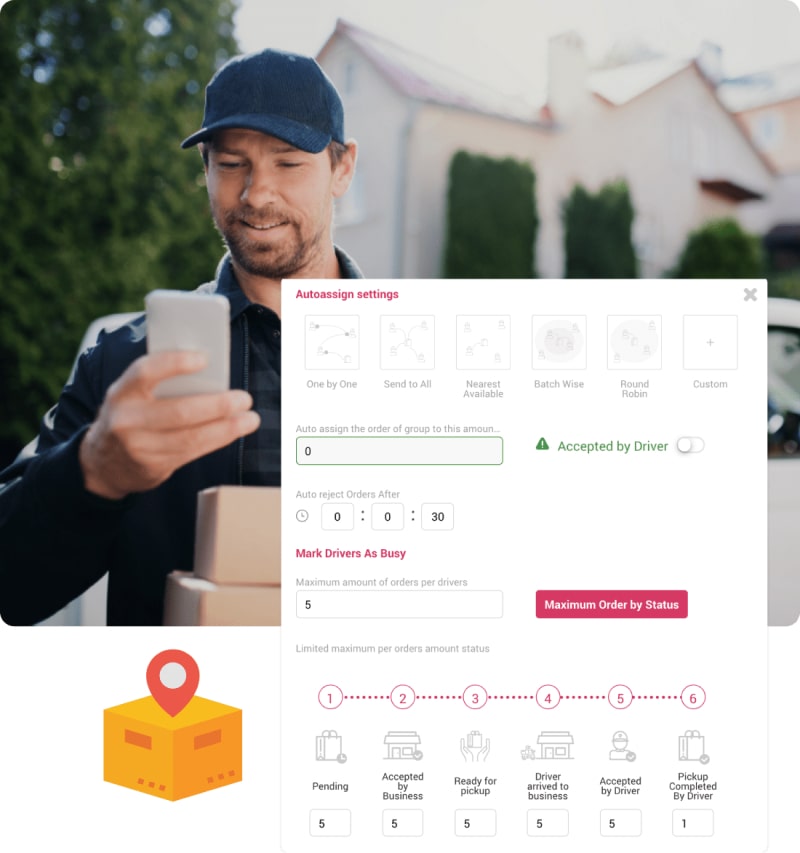 More Products

for your

Ordering Solution
Ordering

Call center



Take orders over the phone too.
Give your customers another alternative to order your products or services.
‣
High Tech, Simple Interaction

‣
Give Recommendations

‣
Saved Phones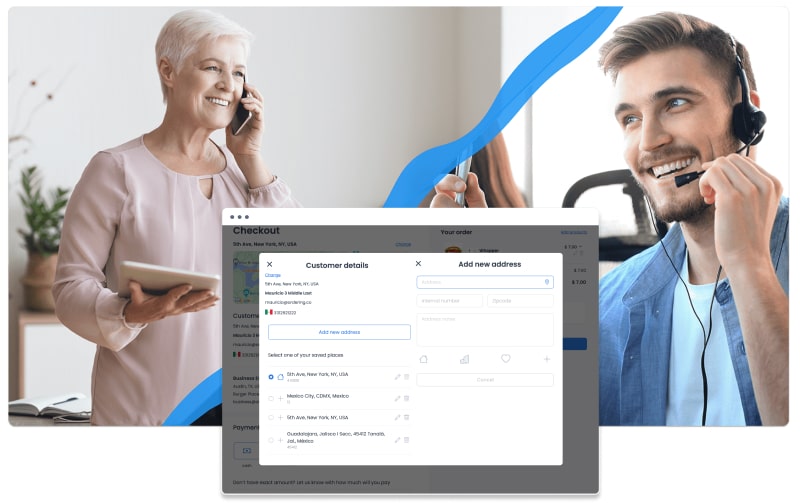 Ordering

Kiosk


The self-service option for your clients.

Save time & money, and allow customers to order themselves.
‣

No more line-busting

‣
Easy-to-use
‣
Speed up your delivery time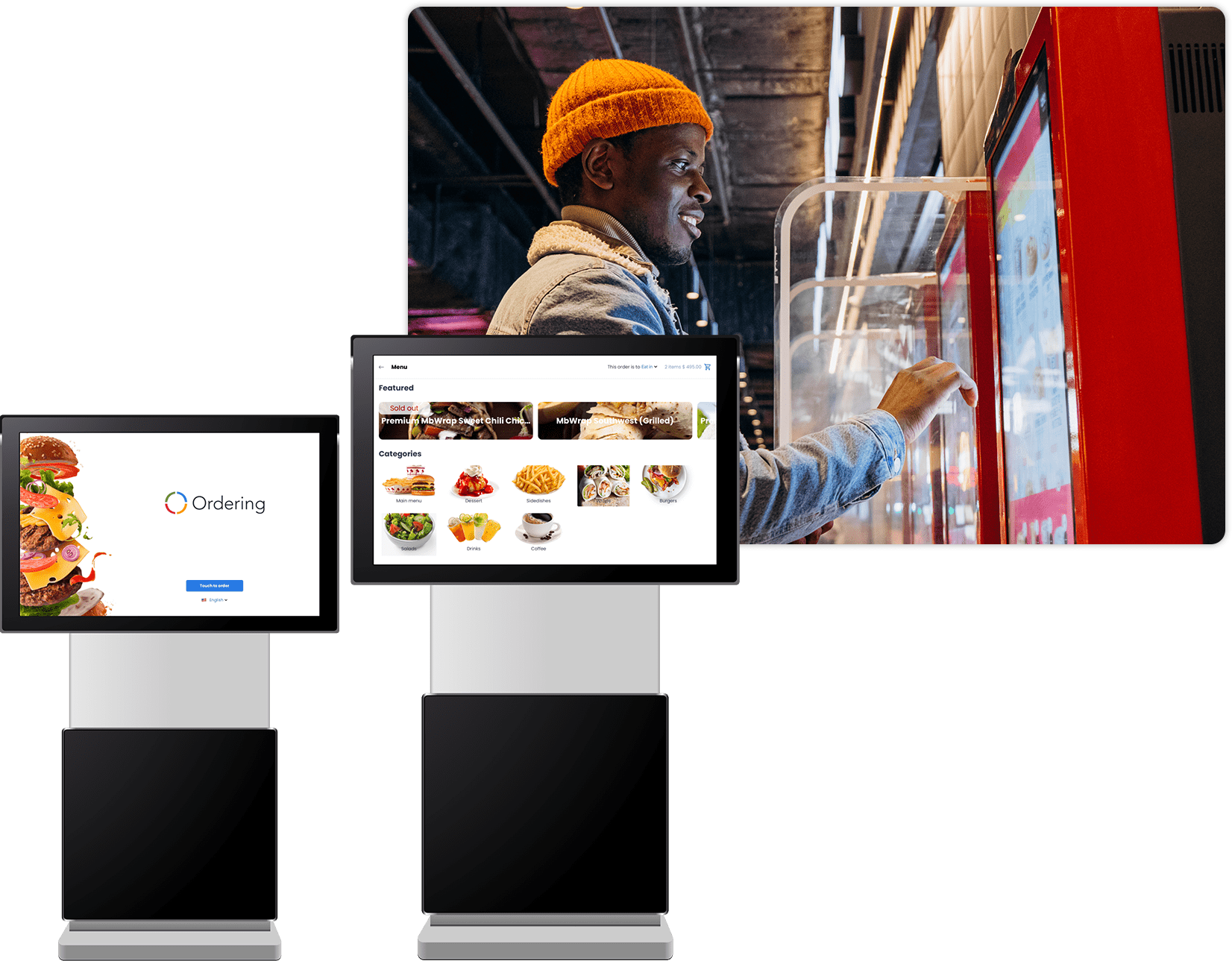 Ordering

POS




Take orders on the phone easily



Create orders in your system without the hassle and auto-complete information.
‣

Create orders in a few clicks.

‣
Easy-to-use
‣
Speed up your user's experience.
Log in with these credentials
Project: demosv5
Email: superadmin@ordering.co
Password: 378dAFID_¡12