Unlock a new business model or improve your current catering UX.

This delivery type is built to provide exceptional service for catering services in your whole solution with an all-device-supported solution.
Focus on giving the best solution around town; the technology is handled.
100% responsive and supported by mobile devices.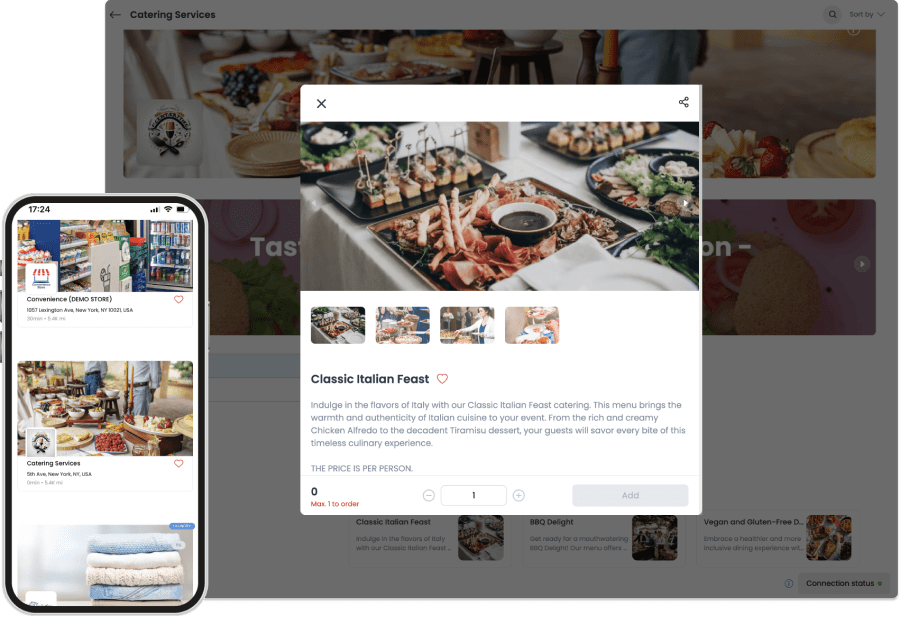 Facilitate an easy catering service selection for users.

Input all the details of your catering services, and the software will present a comprehensive array of available options, including conditionals based on the selected services.
Customers can then choose their preferred items, view prices instantly, and proceed to select the date and time for their event.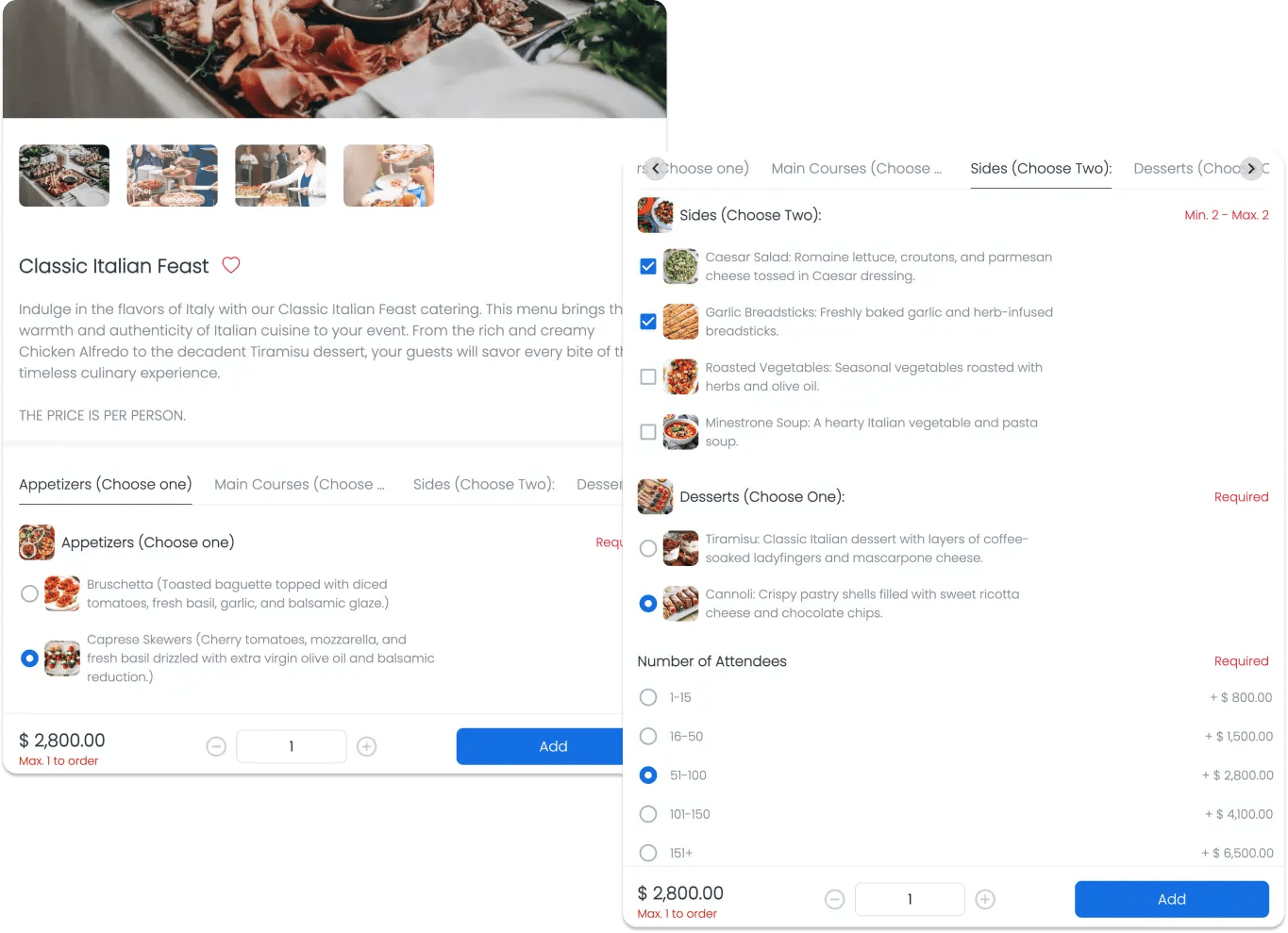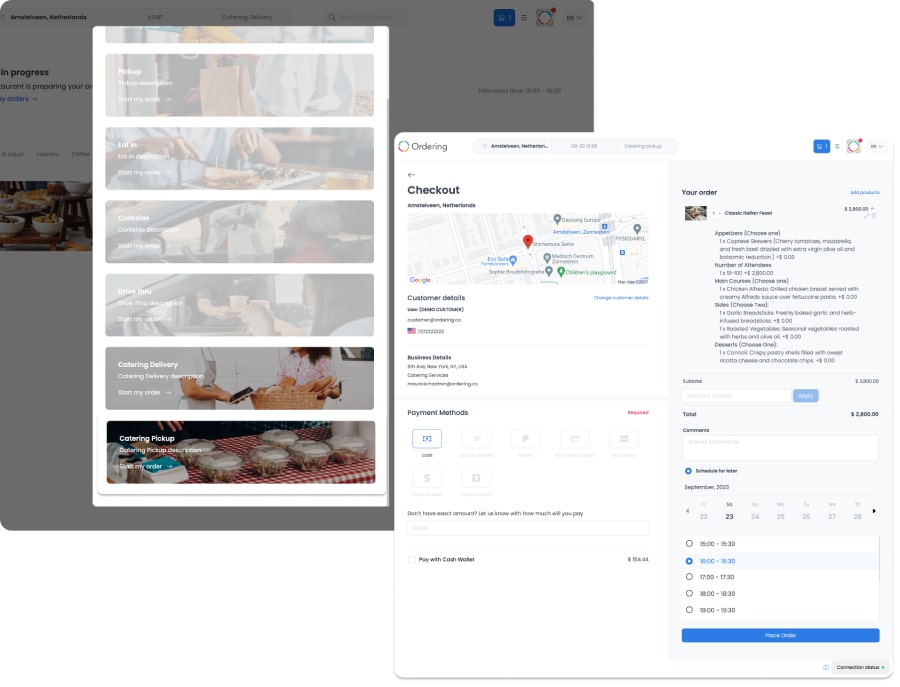 This is how easy it is to make it work to your benefit.

Activate Catering Delivery & Pickup
Enable our convenient catering feature in your Ordering settings.
Configure Your Catering Settings
Set lead times, slot intervals, and time ranges to suit your business events.

That's it, promote and sell.
This is where the fun and growth begin, promote your new business feature and make the most of it, your stores and customers'll love it.

Customize your catering experience as much as you like.

Calculate and re-calculate at will and instantly.

Any modifications you make will be promptly transmitted to your entire platform, ensuring a seamless and uncomplicated experience.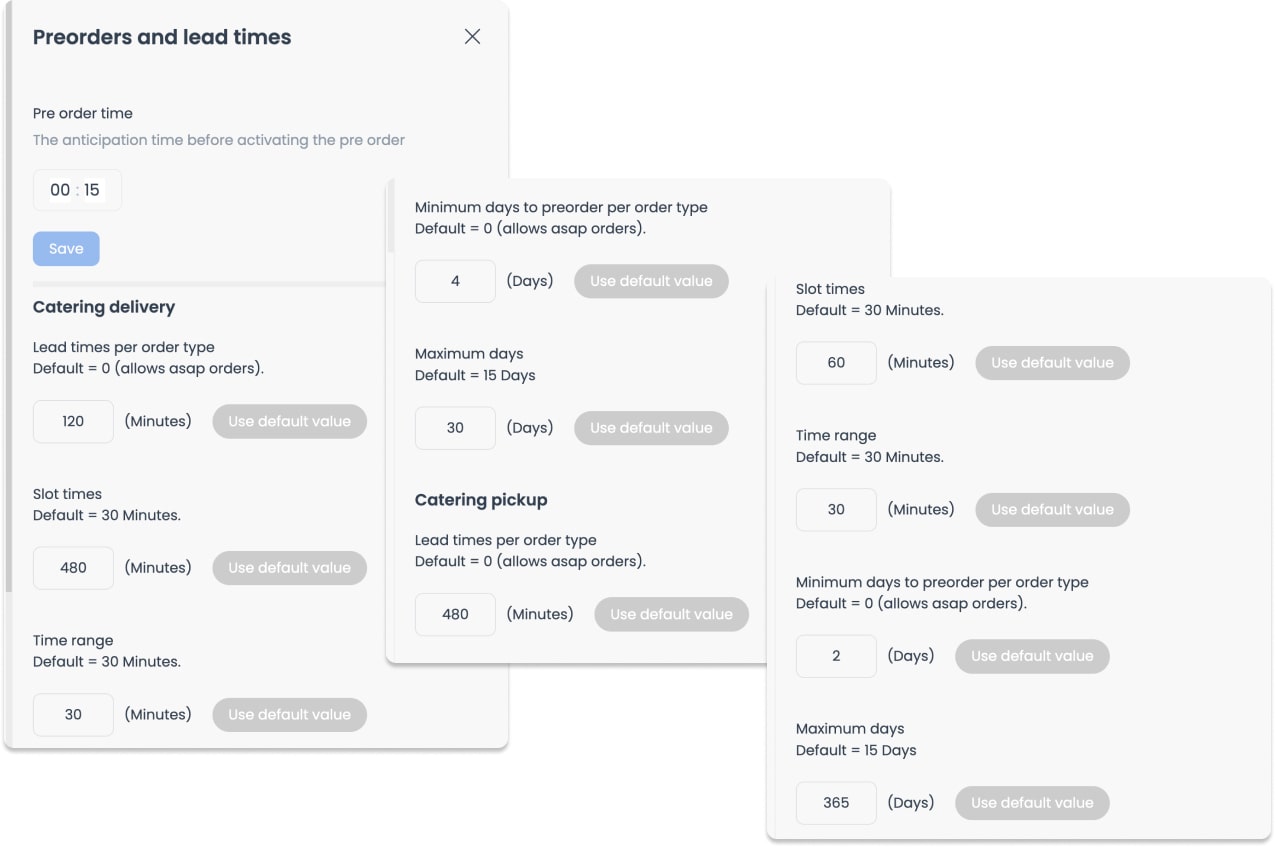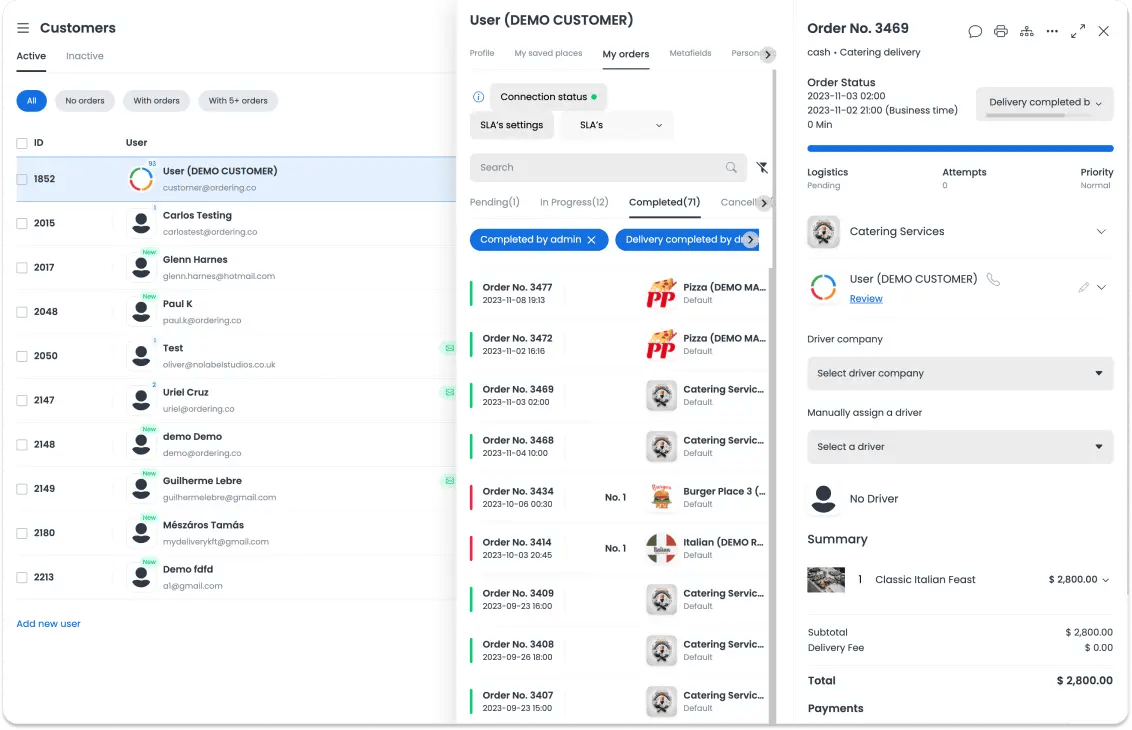 Monitor your users' behavior comprehensively for targeted marketing initiatives.
Leverage the data in your database to optimize and refine your catering business strategies.

Key features for your catering success.

Streamlined Ordering Process
Catering software simplifies the process, making it easy for customers to place orders and businesses to manage them efficiently.

Customizable Menus
Create menus tailored to customer preferences, accommodating dietary needs and offering personalized options.

Delivery & Pickup Management
Efficiently schedule, track, and notify customers about catering order deliveries or pickups.

Inventory Tracking
Keep a close eye on ingredients, manage stock, and update menus based on ingredient availability, reducing waste.

Order & Payment Handling
Easily accept payments, offer various payment methods, and manage orders while keeping financial records organized.

Customer Relationship Management (CRM)
Store customer data, order history, and preferences to build and maintain strong customer relationships, fostering loyalty.